Application is now open for the 2022 AAUW international fellowships in the United States. Find below all about this fellowship and you can apply.
AAUW is an acronym for American Association of University Women. They are the providers of this award. The fellowship program supports students who are not citizens of the US to pursue full-time graduate or postdoctoral study in the United States.
These scholarships are available each year to international students to undertake fellowship program in the USA.
How much is this fellowship worth?
AAUW international fellowships are worth the amount below:
Master's/first professional degree: $18,000.
Doctoral: $20,000.
Postdoctoral: $30,000.
SEE ALSO:
Application open for Nigeria Jubilee Fellowship program 2021
Which programs does the fellowship cover?
All master's, doctoral, and postdoctoral programs (all fields of study) at US institutions are eligible for funding through this fellowship.
However, AAUW international fellowship program does not cover funding for distance-learning or online programs.
Also, please note that certificates, associate degrees, and undergraduate programs are not part of this fellowship program.
How about nationality?
AAUW international fellowship is open to citizens and residents of any country (outside the US). Therefore, U.S. citizens, U.S. permanent residents, or those with dual citizen with the U.S. are not eligible.
Who can apply?
To become eligible for the 2022 AAUW international fellowship you must:
1. Be a female.
2. Hold a bachelor's degree (earned in the U.S. or abroad or in your country). Your bachelor's degree should have been obtained not later than November 15, 2021.
3. Plan to commit yourself full-time to the proposed academic plan during the fellowship year.
4. Plan to return to your home country to pursue a professional career after this fellowship program.
5. Be proficient in English and confirm your proficiency by submitting a valid IELTS or TOEFL score or other verification accepted by AAUW.
If you're planning to enrol the IELTS or TOEFL, take the test as early as possible.
6. Master's/first professional degree and doctoral applicants must have applied by November 15, 2021, to an accredited US institution for the period of the fellowship year.
In fact, you are required to indicate the name of the institution in your AAUW International Fellowship application. And also provide official confirmation from the institution with evidence of acceptance.
7. Master's/first professional degree fellowships are intended for master's or professional degree-level programs such as J.D., M.F.A., L.L.M., M.Arch., or medical degrees such as M.D., D.D.S., etc.
8. Doctoral fellowships are intended for doctorate degrees classified as research degrees, such as Ph.D. or Ed.D.
9. As a postdoctoral applicant, you must provide proof of your doctorate degree;
i. hold a doctorate classified as a research degree (e.g., Ph.D., Ed.D., D.B.A., D.M.) or an M.F.A. not later than November 15, 2021; and
ii. indicate where you will conduct your research.
10. Master's/first professional degree and doctoral applicants must be enrolled in a U.S. accredited institution located in the U.S. during the fellowship year.
SEE ALSO:
FfWG grants, bursary & international fellowship in UK for graduates 2022

BIF PhD fellowships abroad for international scholars (open each year)
How to apply for the fellowship
Follow the application procedure below.
Click Register'
Upload required documents.
Complete the scholarship application and submit.
When is the deadline?
The closing date to apply for AAUW international fellowship is November 15, 2021. You may refer to their website for additional information.
Hope you liked this information?
STAY AHEAD
Get the latest scholarship announcements in your inbox: drop your email here. Follow Scholarship news on Facebook for the latest scholarships.
Got any question about this scholarship? Please leave a comment below.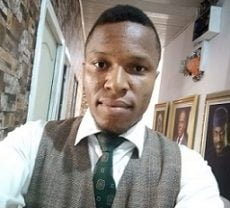 Maxwell Tega has a passion for showing people hope. He has nearly a decade experience helping people make key decisions on education and career. You can find him almost everywhere on this site, from answering admission and scholarship questions to creating tutorials. Connect with me on Facebook and Twitter.