Application is now open for the 2022 ACU scholarship in Australia for international students. Find the full details of this scholarship including eligibility, application procedure, and closing date on this page.
The scholarship is available to international students to pursue an undergraduate or postgraduate degree at Australian Catholic University (ACU) commencing in 2022.
How much is this scholarship worth?
This scholarship is a partial award. It covers 50% fee waiver at Australian Catholic University.
How many: 14 scholarships are available.
SEE ALSO:

Study abroad free | 21 fully funded scholarships to study abroad in 2022

Study in Canada, UK, USA in 2022 without IELTS | international students
Which programs does this scholarship cover?
This scholarship is open to study any full-time bachelor's degree course offered by Australian Catholic University (excluding pathway /Diploma/Graduate Certificate courses).
Which Nationalities are eligible?
The scholarship is open to citizens and residents of all countries.
Who can apply?
You are eligible to apply for this scholarship if you must:
1. Have an admission offer for an undergraduate or postgraduate course at Australian Catholic University, commencing in Semester 1 2022.
2. Have achieved results of at least 80% (equivalent to a GPA of 5.8 on the ACU 7-point scale) in your previous study completed within the last two years (for undergraduate applicants) or four years (for postgraduate applicants).
3. Not be receiving any other Australian Catholic University scholarship.
4. Not be entering ACU as a Study Abroad or Exchange student.
SEE ALSO:

British Council India scholarship for masters in UK 2022

TAQA international scholarship for masters in UK 2022 (yearly)
How to apply for the scholarship
When is the deadline?
Application for this scholarship closes 30 September 2021.
STAY UP TO DATE
Get the latest scholarship updates and announcements by leaving your email. Follow Scholarship news on Facebook for the latest scholarships.
Got questions? Please leave a comment below.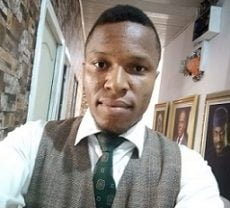 Maxwell is a Dietitian with passion for showing people hope. With nearly a decade experience helping people make key decisions on education and career, you can find him almost everywhere on this site. From answering admission and scholarship questions to creating tutorials and helping others live their best lives though nutrition. Connect with me on Twitter.