Want to study at Akwa Ibom State University? Looking for AKSU courses? How about AKSU school fees?
This page contains the full list of accredited courses offered at Akwa Ibom State University, Ikot Akpaden, popularly known as AKSU, as well as the university school fees.
Akwa Ibom State University (AKSU) is a young institution founded by the Akwa Ibom Government. The institution commenced operation in the 2010/2011 academic year.
The multi-campus institution has its main campus located at Ikot Akpaden, Mkpat Enin Local Government Area.
And the other campus is located along Abak-Ikot Okoro Road. This makes the university a popular destination for many students in Akwa Ibom state, as well as neighbouring states.
AKSU's workforce is made up of notable lecturers and professors with degrees from internationally-acclaimed institutions. The institution provides ICT support and laboratory facilities. And the environment is also conducive for learning.
Akwa Ibom State University Portal: to access AKSU's portal, kindly visit: https://www.portal.aksu.edu.ng/
This portal helps to serve the academic need of most students, being a medium for the uploading of students results, bio data and used in processing payment slips for their school fees.
Most students who want to attend a state university around the South South region prefer to study in AKSU.
While you make plans to study at AKSU, here is a resource that might be useful to you.
How much is AKSU school fees?
Akwa Ibom State University operates a free educational service in terms of ethnicity. It offers admission to qualified candidates both within and outside Akwa Ibom state.
The difference only comes in the school fee process as indigenes pay less compared to a non indigenous students.
As at the first semester calendar for June 2021, the breakdown of AKSU school fees can be seen as follows;
Indigenes > Fifty three thousand naira for a session (₦53,000).
Non-indigenes > Seventy three thousand naira per session (₦73,000).
AKSU cut-off mark for the year 2021/2022
The cut off mark remains 160. Those eligible to apply for the post utme screening must have met the following outlined criteria,
i. Candidates who score exactly or above 160 cut off mark.
ii. Candidates who chose Akwa Ibom State University as their First Choice of institution during the UTME Registration.
iii. Candidates with a minimum of (5) O' level credit passes in relevant subjects (including English Language and Mathematics) at GCE O'Level, WASCE, SSCE, NECO or approved equivalents at not more than 2 sittings.
iv. Candidates must be at least 16 year of age.
v. Interested Candidates who did not choose Akwa Ibom State University as their First Choice of Institution during the UTME Registration but wish to study in the University and scored 160 & above in the 2021 UTME, should change to AKSU via JAMB website.
What are the courses offered at AKSU?
Below is the list of accredited courses at AKSU for year 2021/2022.
Faculty of Engineering
B.Eng. Chemical
B.Eng. Petrochemical Engineering
B.Eng. Mechanical Engineering
B.Eng. Aerospace Engineering
B.Eng.  Civil Engineering, Marin
B.Eng.  Naval Architecture Engineering
B.Eng.  Agricultural Engineering
Electrical/Electronic engineering.
Faculty of Physical science
B.Sc. Physics science
B.Sc. Chemistry science
B.Sc. Mathematics and Statistics
B.Sc. Geology
B.Sc. Computer science
Faculty of Biological sciences
B.Sc. Biological Science
B.Sc. Zoology
B.Sc. Botany
B.Sc. Microbiology
B.Sc. Marine biology
B.Sc. Genetics and Biotechnology
Faculty of Education
B.Sc (Ed.) Mathematics Education
B.Sc (Ed.) Chemistry Education
B.Sc (Ed.) Biology Education
B.Sc (Ed.) Integrated Science Education
B.Sc (Ed.) Physics Education
Faculty of Agriculture
B.Agric. Agricultural Economic and Extension
B.Agric. Soil Science
B.Agric. Crop Science
B.Agric. Animal Science
Faculty of Social Sciences
B.Sc. Public Administration
B.Sc. Mass communication
B.Sc. Economics
B.Sc. Political Science
Faculty of Arts
B.A. English and Literary Studies
B.A. Religious and Cultural Studies
B.A. Performing Art (Theater Art)
B.A. History and international Studies
B.A. Philosophy
Faculty of Management Science
B.Sc. Accounting
B.Sc. Marketing
B.Sc. Business Administration
You can also check out: .
What you need to know about Discipline at AKSU
Choosing Akwa Ibom state University as your preferred university does not sound bad at all. But I just want to end this tour by mentioning most things which the school cannot tolerate from any student and the include;
Examination malpractice, cultist, indecent dressing , stealing, smoking and breaking of the rules in the school handbook.
Don't panic. Its safe to say; just be a good student in order to pass through the school and not the other way round.
From us at WESYC.
We love you all, thank you for always trusting us.
Feel free to leave a comment below if you'd like to ask a question concerning studying at AKSU.
Hope you liked this information?
STAY AHEAD
Get the latest school announcements in your inbox: drop your email here. Follow Wesyc Edu on Facebook and Twitter for the latest scholarships.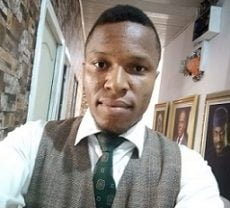 Maxwell Tega has a passion for showing people hope. He has nearly a decade experience helping people make key decisions on education and career. You can find him almost everywhere on this site, from answering admission and scholarship questions to creating tutorials. Connect with me on Facebook and Twitter.