The All Saints postgraduate scholarship is open to home and international students to take a postgraduate course in the UK.
Depending on your financial situation, you can take advantage of this opportunity to fund your postgraduate at a UK school.
What's the value of this award?
This scholarship is awarded as a contribution towards tuition fees, related expenses and maintenance costs.
Scholarships are not awarded to cover the school fees of your children.
Related: Science and Engineering scholarship for postgraduate in UK 2021
Can I know more about this scholarship?
i. This scholarship is provided by All Saints Educational Trust, UK.
ii. This award is available for postgraduate study in the UK only.
iii. The scholarship will not be awarded to applicants who already have sufficient funds to support their studies.
iv. All saints postgraduate scholarships are available for up to three years. The continuation of scholarships granted for more than a year is conditional on such evidence of satisfactory progress determined by the scholarship committee.
Note: Individual applications in respect of courses lasting less than a year are not normally considered.
Related: Humanitarian scholarship in UK for postgraduate study 2021
Which programs are covered?
All postgraduate courses at UK schools are eligible for funding.
Which nationalities are eligible?
All saints postgraduate scholarship is open to students from any country.
Who can apply?
To be considered for this postgraduate scholarship, you must:
1. Must already possess a first degree or equivalent qualification, acquired at least two years before commencement of your postgraduate study;
2. Be able to produce a written offer of admission from the institution where you intend to study.
Related: Great scholarships in UK for postgraduate study 2021
How do I apply?
Application for this postgraduate scholarship is completed online. Please follow the steps in the link below to apply.
When is the deadline?
The closing date for receipt of fully completed application forms for international students is Friday 12 March 2021. While scholarship application must be submitted latest Friday 12 March 2021 for UK/EU students.
Hope you liked this blog? You can also join us on Facebook or Twitter.
Please leave a comment below if you have any questions about this scholarship.
You might also like: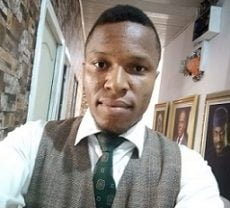 Maxwell Tega has a passion for showing people hope. He has nearly a decade experience helping people make key decisions on education and career. You can find him almost everywhere on this site, from answering admission and scholarship questions to creating tutorials. Connect with me on Facebook and Twitter.