Applications for 2022 Ashinaga Scholarship to study abroad are now open for African students.
This scholarship is fully funded. It supports undergraduate degree at a university abroad. African students who want to study abroad starting 2022 can leverage on this opportunity.
And the scholarship aims to suppose students who have lost one or both parents and are committed to returning to Africa on finishing their studies abroad.
What's on offer?
Ashinaga scholarship provides full support for international students to study an undergraduate degree abroad. The award provides:
Full tuition fees
Accommodation
Travel expenses and
Other necessary fees.
Scholarship recipients enjoy this award for the entire duration of undergraduate degree abroad.
Global excellence scholarships to study in Ireland 2022

Govt of Canada ASEAN scholarships for international students 2022
Which programs are covered?
All undergraduate courses are eligible for funding under Ashinaga scholarship.
Who's eligible?
To apply for this scholarship, you must:
1. have lost one or both of your parents;
2. have completed secondary school (or high school) and passed national secondary school examination (technical and vocational degrees not accepted).
You should have completed within the last two years (any date after 2nd August 2019, including all of 2020 and 2021)
OR
Will have completed secondary school and have your result ready before February 28th, 2022. 
3. have been born after 1st September 1999. That means you must not be more than 23 years old.
4. Don't have the means to study abroad without external financial support. 
5. Be among the top students in your class by academic performance. Students without good grades are not likely to be awarded this scholarship.  
6. Be committed to return to your home country after completing your studies abroad.
7. Don't have dependents who could interfere with your academics.
8. Have good health condition to be able to study abroad.
9. Be able to communicate in English, French or Portuguese.
How about nationality?
Ashinaga scholarship is open to citizens of the following countries:
Angola;
Botswana, Benin, Burkina Faso, Burundi;
Cameroon, Central African Republic, Chad, Comoros, Côte d'Ivoire, Cape Verde;
Ethiopia, Eritrea;
The Gambia;
Ghana, Gabon, Guinea Conakry, Guinea-Bissau;
Kenya, Kingdom of eSwatini;
Lesotho, Liberia;
Malawi, Mauritius, Madagascar, Mali, Mauritania, Mozambique;
Namibia, Nigeria, Niger;
Rwanda, Republic of Congo;
Seychelles, Sierra Leone, Somalia, South Africa, South Sudan, Sudan, São Tomé and Príncipe, Senegal;
Tanzania, Togo;
Uganda;
Zambia, Zimbabwe.
NOTE: Some of the eligible countries have French and English as its official languages. You can apply to either an English or French course at a university abroad.
Pearson scholarship to study in Canada for undergraduate (Sept 2022)

McGill full tuition scholarship to study undergraduate course in USA 2022
How to apply for the scholarship
To help you prepare a complete application, here are the documents you'll need to ready:
birth certificate;
death certificate of deceased parent(s);
National ID card or Passport;
Term reports / high school transcripts (from the last 2 years);
Final Secondary School Examination Certificate;
Academic transcripts or diplomas from university (if applicable). That is, if in case you were already attending a university at the time of applying for this scholarship.
You are required to submit these documents submitted in French or English.
To apply, go to Ashinaga scholarship 2022 application page.
When's the deadline?
Application for Ashinaga scholarship closes on Friday  28th  January  2022.
Looking for a different scholarship?
STAY AHEAD
Get the latest scholarship announcements in your inbox: drop your email here. Follow Wesyc Edu on Facebook and Twitter for the latest scholarships.
Have a question concerning this scholarship? Please leave a comment below.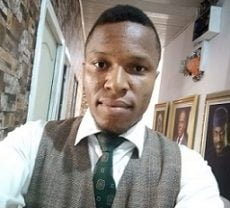 Maxwell Tega has a passion for showing people hope. He has nearly a decade experience helping people make key decisions on education and career. You can find him almost everywhere on this site, from answering admission and scholarship questions to creating tutorials. Connect with me on Facebook and Twitter.