Looking to study in the UK or South Africa in 2021 or 2022? You can leverage on the fully funded Beit Trust scholarships to study for a postgraduate degree.
Beit Trust scholarships are for international students who desire to study from next year. And scholarship is awarded toward full-time study at selected universities in South Africa and the UK.
That's made possible through partnership between Beit Trust scholarships and these selected universities.
Disclaimer: Scholarship listings on our website are solely for information purposes. Scholarship award is the sole responsibility of each provider.
TalkScholarship is not responsible for the content on the site of scholarship providers and encourage applicants to check their eligibility and terms of award.
Value of this award
A Beit Trust scholarship is worth:
Fees, tuition costs and related academic expenses. These are paid directly to the universities.
A personal allowance, in accordance with guidance from an independent authority, covering maintenance support.
Other allowances are paid for arrival, a laptop and a return flight home.
Economy Class tickets are provided for the initial journey to the place of study, and on final return.
No allowances are paid for spouses and other family members.
What you should know about Beit Trust scholarships
Before completing a Beit Trust scholarship application, please take note that:
i. This scholarship is provided by the Beit Trust organization.
ii. Beit Trust scholarships are awarded for a postgraduate degree only. Beit Trust does not offer scholarships for undergraduate or PhD.
You might also check out:
iii. More importantly, Beit Trust scholarships are for master's degree programs only.
iv. The scholarship is targeted at applicants who want to study only at a South African or UK university.
v. This scholarship is offered each year. Scholarships for the academic year beginning September 2020 (UK) and January 2021 (South Africa) have already been awarded.
Which programs are covered?
All one-year taught Master's programs at UK universities and two-year taught Master's programs at South Africa universities are eligible for funding.
However, Beit Trust scholarship don't consider applicants for MBAs.
You might also check out:
Which UK and SA universities are covered?
There are currently 7 UK universities and 4 South African universities as partners of the Beit Trust scholarships. Successful applicants are funded to study only in these universities.
UK universities
The University of Edinburgh.
University of Glasgow (bio-medical disciplines only).
University of Strathclyde (engineering disciplines only).
University of St Andrews (computer science only).
University of Cambridge.
University Leeds and
University of Oxford.
While the first four universities are in Scotland, the last three are in England.
South African universities
Rhodes University
Stellenbosch University
University of Cape town (UCT) and
University of the Witwatersrand (Wits).
Eligible Nationalities for this scholarship
Beit Trust scholarships are only for students who are nationals of, and currently stay in:
Zambia;
Zimbabwe and
Malawi.
You might also check out:
Who's eligible to apply?
To qualify for a Beit Trust scholarship, you must:
1. Be a citizen and resident of one of the eligible countries.
2. Be ready to study for a postgraduate course in UK or South Africa.
3. Be under 30 years on 31 December of the year of application (except medical and veterinary doctors).
Doctors and vets must be under 35 years of age on 31 December of the application year.
They should have completed 18 months of internship, and a one-year, preferably rural, posting in the relevant country.
Also, some work experience after completion of a first degree is strongly recommended.
Applying for Beit Trust scholarships
Please adhere to the instructions below to help you have a complete application for the fully funded Beit Trust scholarships:
1. Applications should be for a one-year taught Master's Degree (to UK universities); and a two-year taught Master's (to South African universities).
2. Applications should be made directly to the partner universities listed above, and only to those universities, via their websites and in the period beginning September 2020.
Although some university application windows do not open until October. Their (the university) websites will guide you.
3. As long as the courses you wish to pursue are available, you may apply to more than one partner university at a time.
You can also apply to a UK university and a South African university at the same time.
Indeed, Beit Trust recommend you do so, to increase your chances of acceptance, and to broaden the scholarship opportunities available;
4. Once you have an admission offer from your chosen partner university, you should apply as early as possible for Beit Trust scholarships.
When the new application opens for Beit Trust scholarships this month (September), there will be a link to the application form here. Check back on TalkScholarship regularly.
How to apply
The next round of Beit Trust Scholarships will be awarded for the academic year beginning September 2021 for universities in the UK; and January 2022 for universities in South Africa.
The invitation to apply for the scholarship for those academic years should be posted in September this year.
Due to uncertainties about UK university admission policies following the pandemic, there may be a delay in posting directions for new applications.
Please check back on this site regularly, as TalkScholarship monitors development regarding applications for the Beit Trust Scholarships.
Will there be interview for Beit Trust scholarship applicants?
After applications, Beit Trust sift and shortlists the most qualified applicants for interview by Beit Trust's national selection boards in Zambia, Zimbabwe and Malawi.
Resources are limited and the scholarship process competitive. Not all those interviewed will necessarily be selected for a Scholarship.
Though an interview is essential to selection for the scholarship.
Beit Trust will notify those applicants selected for interview of the date, time and place.
As mentioned earlier, Beit Trust will give particular consideration to applicants who have:
work or other professional experience;
have demonstrated a capacity to become leaders in their field;
are studying for a degree of direct and practical relevance to the development of their country; and
whose stated intention is to return to their country at the completion of their degree.
Can I have Beit Trust monitor my scholarship application?
If you are applying for this scholarship and would have Beit Trust track your application, you should:
Notify the relevant university, as part of your study application, that you will be approaching the Beit Trust for scholarship funding. Please indicate your work or professional experience;
Notify Beit Trust once you have submitted an application to a partner university;
Tell Beit Trust which course you've applied for;

 

Confirm your nationality to Beit Trust;
Zimbabweans and Malawians should send their application forms to

[email protected]

Zambians should send theirs to

[email protected]
Deadline
Closing date to apply for the fully funded Beit Trust Scholarship is 5 March 2021.
When will I learn of a decision?
The Beit Trust Scholarship boards will sit in late April 2021. You should normally expect a decision from that time. For full terms and conditions please refer to their website.
I hope you liked this post? Follow Us on Twitter for scholarship opportunities.
And feel free to leave a comment below this post if you'd like to ask a question concerning this scholarship.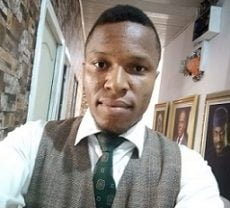 Maxwell Tega has a passion for showing people hope. He has nearly a decade experience helping people make key decisions on education and career. You can find him almost everywhere on this site, from answering admission and scholarship questions to creating tutorials. Connect with me on Facebook and Twitter.