Let me give you a heads up before showing you the list of Berea College courses for undergraduate study.
The number of international students applying to study at Berea College, USA is on the rise.
Quality education? yes! Chance to move to the USA? Great!
But then, Berea College provides 100% funding to 100% of enrolled international students for the first year of enrollment.
The great part is, this combination of financial aid and scholarships offsets the costs of tuition, room, board, and fees.
This university, located in Kentucky, United States of America is the only university in the United States that offer such funding.
That's a big lure for many international students around the world.
But that's not all. Hang on.
Berea College also provide part-time job for international students on enrollment.
So you get to work about 10 hours a week, using your wages to support yourself in school. Besides, we all got personal expenses to cover.
Don't we? Certainly!
And as an international student, help with funding will go a long way.
Won't it? A big YES.
Berea College is the place to be when thinking of studying in the USA.
For this reason, I decided to show you and other international students the list of courses offered at Berea College on this post.
Knowing fully well that applying to a university involves course selection.
Mind you, only undergraduate programs are offered at Berea College. The university does not offer masters and postgraduate courses.
Full list of undergraduate courses at Berea College, USA
Find all Berea College undergraduate courses below.
1. Accounting
2. African and African American Studies
3. Agriculture and Natural Resources
4. Appalachian Studies
5. Applied Science and Mathematics
6. Art
7. Art History
8. Art (Studio)
9. Asian Studies
10. Biology
11. Business Administration
12. Chemistry
13. Child and Family Studies
14. Child Development
15. Communication
15. Computer and Information Science
16. Dance
17. Economics
18. Education Studies
19. English (Literature)
20. English (Writing)
21. Environmental Studies
22. Finance
23. French
24. German
25. Health Studies
26. Health Teaching
27. History
28. Industrial Technology Management
29. International Politics and Policy
30. Latin
31. Management
32. Marketing
33. Mathematics
34. Music
35. Nusing
36. Nutrition and Food Studies
37. Peace and Social Justice
38. Philosophy
39. Physical education
40. Physics
41. Political Science
42. Pre-Dental
43. Pre-Law
44. Pre-Medicine
45. Pre-Veterinary Medicine
46. Psychology
47. Religion
48. Sociology
49. Spanish
50. Sustainability and Environmental Studies
51. Teaching and Curriculum
52. Technology and Industrial Arts
53. Theatre
54. Women's and Gender Studies
There we go. So if you're interested in any of the courses above, Berea College foots the bill.
Berea College Entry Requirements for international students
Entry into Berea College is based on your secondary / high school leaving certificate.
And, you must have passed subjects relevant for your chosen course.
Also, all international students must show proof of English language proficiency to be accepted into a course at Berea.
Berea College English requirement
Therefore, you're required to obtain acceptable scores in any one of the following English tests.
English Test
Minimum score required
SAT
980
ACT
19
IELTS
6.0

(must have minimum score of 5 in all subscores)

TOEFL:

iBT

PBT

ITP

 

68

520

not accepted
Berea College is also home to hundreds of international students. Though, I don't have sufficient evidence of the exact number of international students enrollment each year. You can find out more from the university website: bereau.edu
Can I get a scholarship to study at Berea College?
Yes. Check out:
I hope you found this post helpful?
Please share it on Facebook or Twitter using any of the links below. I appreciate you.
If you have questions you'd love to ask, please leave a comment below this post.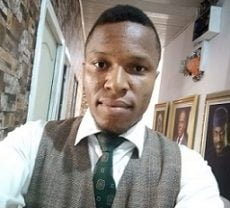 Maxwell Tega has a passion for showing people hope. He has nearly a decade experience helping people make key decisions on education and career. You can find him almost everywhere on this site, from answering admission and scholarship questions to creating tutorials. Connect with me on Facebook and Twitter.