BIF fellowships are among the most prestigious awards in the world for international scholars to take up a PhD research.
Boehringer Ingelheim Fonds (BIF) PhD fellowships are granted for 24 months and can be extended once for a maximum of 18 months. However, if you began working on your PhD before taking up the fellowship, that period will be deducted from the maximum extension period.
How much is this fellowship worth?
A BIF PhD fellowship offers a competitive monthly stipend. It is initially granted for 2 years and may be extended once for up to 1.5 years.
The basic monthly stipend amounts to 1,650 euros. In most countries, fellows are paid an additional flat rate of 150 euros per month to cover minor research-related costs (books, travel expenses, etc.).
To adjust, e.g. for differences in living costs, country-related premiums may be added (in the United Kingdom, Austria, and the Netherlands currently 650 euros, in the USA 1,175 euros, in Switzerland 1,600 euros, in Canada and Sweden 600 euros, in Denmark and Belgium 700 euros, and in Germany 200 euros). Depending on the cost of living, most other countries are grouped into one of these categories.
Furthermore, a spouse allowance of 200 euros, a child allowance of 200 euros per child and/or childcare allowance of up to 500 euros may be added depending on the personal situation.
In addition, fellowship holders can apply for travel allowances to present their research projects at international scientific conferences, to participate in methods courses, or to perform research in cooperating laboratories.
See also:

Chevening fellowships in UK for international students 2022

Ford Foundation predoctoral fellowship in USA 2022 | how to apply
Which programmes are covered?
Your PhD project must be experimental, in the field of basic biomedical research, and aimed at elucidating basic biological phenomena of human life and acquiring new scientific knowledge.
Which nationalities are eligible?
The fellowship is open to applicants from all countries.
Who can apply?
The Boehringer Ingelheim Fonds (BIF) awards PhD fellowships to European citizens working in Europe or overseas and to non-European citizens pursuing their PhD projects in Europe.
See also:

Rangel graduate fellowship program in USA 2022
How to apply for the fellowship
The application for a BIF PhD fellowship consists of:
You must write your application in English by yourself.
When is the deadline?
There are three deadlines annually to apply for BIF fellowships: 1 February, 1 June, 1 October. Please refer to their website for additional information.
STAY UP TO DATE
Get the latest scholarship updates and announcements by leaving your email.
You might also be interested in:
Banting postdoctoral fellowships in Canada 2022 | how to apply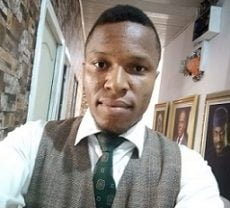 Maxwell is a Dietitian with passion for showing people hope. With nearly a decade experience helping people make key decisions on education and career, you can find him almost everywhere on this site. From answering admission and scholarship questions to creating tutorials and helping others live their best lives though nutrition. Connect with me on Twitter.