Applications for 2022 Carnegie Trust scholarships is now open. These scholarships are available to study an undergraduate degree at a UK university.
The scholarship is available to study in Scotland, UK in the 2021/2022 academic year.
More about Carnegie Trust scholarships
The Carnegie Trust scholarships are some of the oldest awards available to study for a full-time bachelor's degree in UK.
The scholarship is given to study at any of the following universities in Scotland, UK.
– Universities: Aberdeen, Abertay, Dundee, Edinburgh, Edinburgh Napier, Glasgow, Glasgow Caledonian, Heriot-Watt, Highlands and Islands, Queen Margaret, Robert Gordon, St Andrews, Stirling, Strathclyde and West of Scotland;
– The Glasgow School of Art;
– The Royal Conservatoire of Scotland.
See also: Lancaster EU transition scholarship for overseas students in UK 2021
What's the value of this award?
The scholarship is worth up to up to £1820 for the cost of tuition fees.
Which course can I study on this scholarship?
Carnegie Trust scholarship is available to study a full-time, part-time or distance learning undergraduate degree course at a Scottish university.
Which nationalities are eligible?
Carnegie Trust scholarship is open to citizens of Scotland.
See also: Vantage one excellence scholarship in Canada 2022 | fully funded
Who can apply?
To be eligible for this scholarship, you must:
1. Reside in Scotland at the time of applying;
2. Have completed at least two full years of secondary education in Scotland, OR be able to demonstrate (to the Trustees satisfaction) a substantial and recent connection to Scotland on the basis of residency, education (excluding university level education) or upbringing;
3. Have an unconditional offer for, OR be a continuing student on a full-time, part-time or distance learning undergraduate course.
4. Be entitled to remain indefinitely in the UK; OR
– have Limited Leave to Remain under a visa that is valid for the entire duration of the course; OR
– be an asylum seeker;
5. Not be eligible for public funds (e.g. grants or loans) towards the cost of tuition fees, whether in Scotland, the UK or overseas;
6. Live in a low income household;
7. Not have already graduated with a university degree.
See also: Kinnessburn scholarship in UK for undergraduate study 2021 | apply now
How to apply for the scholarship
Application for Carnegie Trust scholarship is made online.
Before applying, you required to complete an eligibility check on the application page. Once it determines that you are eligible, the application button will appear.
To apply, please use the Carnegie Trust scholarship application link.
When is application closing?
Application for the scholarship is open from 1st June 2021 to 1st December 2021 for 2021-2022 academic year.
STAY UP TO DATE
Get the latest scholarship updates and announcements by providing your email.
Undergraduate scholarship in UK 2021: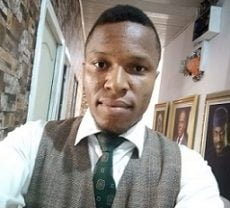 Maxwell Tega has a passion for showing people hope. He has nearly a decade experience helping people make key decisions on education and career. You can find him almost everywhere on this site, from answering admission and scholarship questions to creating tutorials. Connect with me on Facebook and Twitter.