Application for 2022 Chevening fellowships will soon commenced. This page contain details of how you can apply, as well as criteria and requirements.
Funded by the UK government, Chevening Fellowships are offered annually. The fellowship is aimed at supporting mid-career professionals who are already working and won't have enough time to undertake full-time study in UK.
Since the category of candidates suitable for this award are often not able to take a full year out of work to study a one year master's degree, a Chevening Fellowship provides them the opportunity to undertake short study in the UK.
See also:

Rangel graduate fellowship program in USA 2022 | how to apply

Fully funded engineering PhD fellowships in South Africa 2021
How much is this fellowship worth?
Chevening fellowship is fully funded.
Which programmes are covered?
The fellowship comprise of the following areas:
Chevening Africa Media Freedom Fellowship
Chevening British Library Fellowship
Chevening Clore Leadership Fellowship
Chevening Energy Market Reform fellowship
Chevening Ethiopia Leadership Fellowship
Chevening Gurukul Fellowship for Leadership and Excellence
Chevening Healthcare, Health policy and Health reform fellowship
Chevening India Cyber Security Fellowship
Chevening LSE fellowship
Chevening Oxford Centre for Islamic Studies Fellowship
Chevening Research Science and Innovation  Leadership Fellowship
Chevening South Asia Journalism Programme
Chevening Western Balkans Cyber Security Fellowship
See also:

Ford Foundation predoctoral fellowship in USA 2022 | how to apply

Fully funded Hubert Humphrey fellowship in USA 2022 | how to apply
Which nationalities are eligible?
The fellowship is open to applicants from all countries.
Who can apply?
You can apply for a Chevening fellowship if you:
1. demonstrate the potential to rise to a position of leadership and influence in your career.
2. demonstrate the personal, intellectual and interpersonal attributes reflecting this potential.
3. will return to your country of citizenship at the end of the period of the fellowship.
4. have a postgraduate level qualification (or equivalent professional training or experience in a relevant area) at the time of applying.
5. meet all programme-specific fellowship eligibility requirements.
6. don't hold British or dual British citizenship.
7. have not received UK Government scholarship funding (including Chevening) within the last five years.
You will only be eligible to apply for a Chevening Fellowship after a period of five years following the completion of your first UK Government-funded scholarship.
8. not an employee, a former employee, or relative of an employee (since July 2016) of Her Majesty's Government (including British Embassies/High Commissions, the Department for Business, Energy & Industrial Strategy, Department for International Trade, the Ministry of Defence and the Home Office), or a staff member of the Association of Commonwealth Universities.
See also:

Banting postdoctoral fellowships in Canada 2022 | how to apply

Fully funded Rotary Peace fellowships for postgraduate in USA 2022
How to apply for the fellowship
Application for 2022 Chevening fellowship will commence on 3 August, 2021. Apply through Chevening fellowships application page.
When is the deadline?
Applications for Chevening fellowship close at 12:00 midday (GMT) 2 November, 2021.
STAY UP TO DATE
Get the latest scholarship updates and announcements by leaving your email.
You might also be interested in:
Italian govt grants for foreign citizens and Italians 2022 | apply now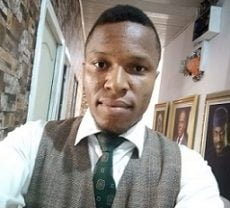 Maxwell Tega has a passion for showing people hope. He has nearly a decade experience helping people make key decisions on education and career. You can find him almost everywhere on this site, from answering admission and scholarship questions to creating tutorials. Connect with me on Facebook and Twitter.