Applications are now open for the 2023/2024 Chevening scholarship to study for a full-time one year postgraduate degree in the UK. This page highlights all the details of the scholarship as well as how you can apply.
Chevening scholarship is provided by the government of UK. It's the most prestigious and competitive award available for international students to study in the UK.
The government provide the Chevening scholarship annually, together with the 2022 Chevening fellowship for international students.
One amazing thing about the Chevening scholarship is that it allows you focus on your building your career. It does so by covering the full cost of studying for a postgraduate degree in UK like no other scholarship does.
What's on offer?
Chevening scholarship is a fully funded award. It covers full cost of:
university tuition fees
a monthly stipend
travel costs to and from the UK
an arrival allowance
a homeward departure allowance
the cost of one visa application and
a travel grant to attend Chevening events in the UK
Which programs does this scholarship cover?
The course you chose to study while applying for this scholarship should:
i. Be Taught master's course (i.e. not research-focused MRes programmes).
ii. Lead to a master's degree qualification in the UK.
If your desired course or mode of study does not fit the description above, then its not eligible for the scholarship. So you should find another course or study through another way.
Who can apply?
To become eligible for a Chevening scholarship you should meet the criteria below.
1. Be willing to return to your home country at least two years after your scholarship has ended.
2. Have completed your bachelor's degree that qualifies you for postgraduate study at a UK university by the time you submit your application.
3. Your bachelor's degree should be equivalent to a second-class upper (2:1) in the UK. Though this may vary depending on your course and university you select.
4. Have at least two years of work experience.
5. Apply to three different eligible courses (see the programs covered above) at a UK university.
6.  Have received an unconditional admission offer from the UK university.
Cheapest universities in UK for masters degree (2023)
How to apply
Apply for a Chevening website by completing the application form on their website below.
Deadline
The deadline to apply for a Chevening scholarship is November 1 2022.
Hope you liked this update?
Then drop your email here for regular information about scholarships. Follow us on Facebook and Twitter too.
Remember to leave a comment below if you have any question about this scholarship.
You might also be interested in: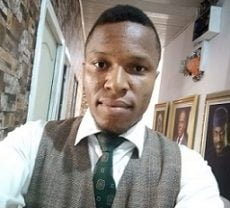 Maxwell Tega has a passion for showing people hope. He has nearly a decade experience helping people make key decisions on education and career. You can find him almost everywhere on this site, from answering admission and scholarship questions to creating tutorials. Connect with me on Facebook and Twitter.