Applications for the 2022 CJM scholarship for graduate studies in Canada are now open. These scholarships are open to both domestic and international students studying in Canada.
Officially, this scholarship is known as Canadian Japanese Mennonite scholarship. With this scholarship, you can study for a graduate degree at any Canadian university in 2022.
Moreover, the Canadian Japanese Mennonite scholarship is awarded each year to eligible students.
What's on offer?
This is a $2,000 scholarship.
Full list of public universities in Canada | study in Canada by 2022

Govt of Canada ASEAN scholarships for international students 2022
Which program does this scholarship cover?
According to the scholarship provider, the award aims to fund research on the protection of minority and human rights in Canada in order to reduce the potential for abuse of cultural minorities.
So you should study a program that centres on the main theme of the scholarship.
Who can apply?
To be eligible for this scholarship, you must meet the following criteria:
1. Be enrolled in a graduate program in the Fall semester of the following year.
2. Be studying at a university in Canada.
3. Be doing research that will help protect minority or human rights in Canada.
How about nationality?
This scholarship is open to citizens and residents of any country.
Application open for Vanier Canada Graduate scholarship 2022

AHRI masters scholarship at UCL UK 2023 | fully funded

SEGG masters scholarship in for international students UK 2022
How to apply for the scholarship
To apply, download the scholarship application form.
When's the deadline?
Canadian Japanese Mennonite scholarship application close on 1 April, 2022. If you'd like additional information, please refer to their website.
Looking for a different scholarship?
STAY AHEAD
Receive information on the latest funding opportunities in your inbox: drop your email here. Follow Wesyc Edu Facebook and Twitter for the latest scholarships.
Have a question concerning this scholarship? Please leave a comment below.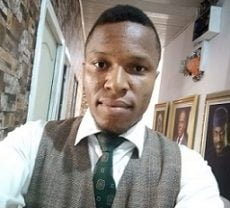 Maxwell Tega has a passion for showing people hope. He has nearly a decade experience helping people make key decisions on education and career. You can find him almost everywhere on this site, from answering admission and scholarship questions to creating tutorials. Connect with me on Facebook and Twitter.