Are you planning to study at Cross River State College of Health Technology (COHTECH) Calabar? On this page, you'll see all the courses offered at the College.
Studying at college of health is a great way to start climbing the professional ladder in the field of health. Come to think of it, many exciting courses are available to study.
By the way, we recently published a post showing you what you should know about studying at College of health. You can also check it out for more insight.
So lets get on with today's post.
The College of Health Calabar is a state institution, owned by the Cross River State government. The school is located at Marry Slessor Avenue, Calabar.
Since you want to study there, let me quickly show you the available courses to help you reach a decision.
Below are courses offered at College of Health Technology, Calabar.
1. Public Health Nursing
2. Pharmacy Technician
3. Dispensing Opticianry
5. Health Information Management
6. Community Health
7. Environmental Health Technology
8. Public Health Nursing
College of Health Technology Calabar school fees 2022/2023
College of Health Tech Calabar current school fees is ₦66,000 for indigene and ₦76,000 for non-indigene.
Hope this post was helpful? You might also like to see a list of accredited Colleges of Health Technology in Nigeria (2022).
STAY AHEAD
Receive the latest school information in your inbox: drop your email here. Follow Wesyc Edu Facebook and Twitter for the latest scholarships.
Have a question about studying at College of Health Tech Calabar? Please leave a comment below. I'm happy to be of more help.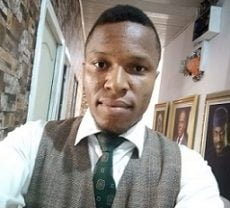 Maxwell Tega has a passion for showing people hope. He has nearly a decade experience helping people make key decisions on education and career. You can find him almost everywhere on this site, from answering admission and scholarship questions to creating tutorials. Connect with me on Facebook and Twitter.