Interested in studying at Dennis Osadebay University? This blog contain the full list of courses offered at Denis Osadebe University, Asaba.
The Dennis Osadebay University, Asaba is one of the three new universities established by the Delta State government and approved by the National Universities Commission (NUC) in 2021.
The other two are the Delta State University of Science and Technology, Ozoro and University of Delta, Agbor.
Dennis Osadebe University is located at Anwai, Asaba (formely Delta State University Anwai campus), Delta State capital.
By the way, I recently wrote a post on gaining admission into Nigerian universities. It contains 6 things you should expect as far as this year's admission is concerned.
Since you want to know the courses offered at Denis Osadebe University, let me quickly show you. Bear in mind that the NUC has accredited the university to run these academic programs starting from the 2021/2022 academic session.
Dennis Osadebay University Asaba courses 2021/2022
Below are the courses available at Dennis Osadebay University Asaba for the 2021/2922 academic year.
A. Faculty of Environmental Science
1. B.Sc. Architecture
2. B.Sc. Building
3. B.Sc. Environmental Management and Toxicology
4. B.Sc. Fine and Applied Arts
5. B.Sc. Surveying and Geoinformatics
6. B.Sc. Urban and Regional Planning
B. Faculty of Information Technology
1. B.Sc. Computer Science
2. B.Sc. Cyber Security
C. Faculty of Agriculture
1. B.Agric. Agricultural Economics
2. B.Agric. Agricultural Extension
3. B.Agric. Animal Production
4. B.Agric. Fisheries and Aquaculture
5. B.Agric. Home Science
6. B.Agric. Soil Science/Crop Science
D. Faculty of Arts
1. B.A. African Linguistics, Languages with options in: Urhobo, Ika, Kwale, and Igbo
2. B.A. Asian Studies with options in: Chinese and Korean
3. B.A. Creative Arts with options in: Music, Virtual Arts, and Theatre Arts
4. B.A. English with options in: Linguistics and Literature
5. B.A. European Languages with options in: Spanish and German
6. B.A. History, Strategic, and International Studies
7. B.A. Religious Studies
8. B.A. Philosophy
E. Faculty of Management and Social Sciences
1. B.Sc. Accounting
2. B.Sc. Economics
3. B.Sc. Banking and Finance
4. B.Sc. Business Management
5. B.Sc. Criminology and Security Studies
6. B.Sc. Hospitality and Tourism Studies
7. B.Sc. Management
8. B.Sc. Marketing
9. B.Sc. Mass Communication
10. B.Sc. Political Science
11. B.Sc. Public Administration
12. B.Sc. Psychology
13. B.Sc. International Relations
14. B.Sc. Industrial Relations
15. B.Sc. Sociology
F. Faculty of Sciences
1. B.Sc. Biology
2. B.Sc. Chemistry
3. B.Sc. Geology
4. B.Sc. Industrial Chemistry
5. B.Sc. Mathematics
6. B.Sc. Microbiology
7. B.Sc. Physics
8. B.Sc. Statistics
Those are the approved courses at Dennis Osadebay University, Asaba at the time of writing this. However, this page is regularly updated, so that if NUC approve new courses, they will be available here.
How about admission into Dennis Osadebay University?
Admission into the university has commenced. See our post on: Dennis Osadebay University admission 2021/2022 open.
Hope you liked this blog?
You might also want to check out the current school fees of all state universities in Nigeria as well as JAMB subject combination for ALL courses 2022 (updated).
STAY AHEAD
Get the latest Dennis Osadebay University in your inbox: drop your email here. Follow Scholarship news on Facebook for the latest scholarships.
Do you want to study at Dennis Osadebay University? Feel free to leave a comment below this post.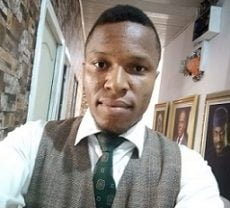 Maxwell Tega has a passion for showing people hope. He has nearly a decade experience helping people make key decisions on education and career. You can find him almost everywhere on this site, from answering admission and scholarship questions to creating tutorials. Connect with me on Facebook and Twitter.