University of Delta Agbor is a new university in Delta State. This page contain the full list of courses offered by the university.
Considering studying at university in Delta State this year? Now you got many options. Delta State is now home to four state universities; Delta State University Abraka, University of Delta Agbor, Denis Osadebe University Asaba, and Delta State University of Science and Technology Ozoro.
Located in Agbor, Delta State, the pioneer vice chancellor of University of Delta Agbor is Prof. (Mrs.) Stella Chinye Chiemeke.
Moreover, the university is billed to commence academic activities from 2021/2022 academic session. Which means its first set of students (pioneer students) will be those admitted into the university in 2022.
By the way, since you're seeking admission into school, you should also check out: 2021 admission into Nigerian universities: 6 things to expect for more insight.
Now, lets get started.
List of University of Delta Agbor accredited courses 2022
Below are the courses offered by University of Delta, Agbor commencing 2021/2022 academic year.
Faculty of Basic Medical Science
1. B.Nurs. Nursing Science
Faculty of Arts
1. B.A. Religious Studies
2. B.A. Linguistics
3. B.A French
4. B.A. Philosophy
5. B.A. English and Literary Studies
6. B.A. History and International Studies
Faculty of Environmental Science
1. B.Sc. Architecture
2. B.Sc. Building
3. B.Sc. Estate Management
4. B.Sc. Quantity Surveying
5. B.Sc. Surveying and Geo-informatics
Faculty of Engineering
1. B.Eng. Civil and Water Resource Engineering
2. B.Eng. Computer Engineering
3. B.Eng. Electrical/Electronics Engineering
4. B.Eng. Mechanical Engineering
5. B.Eng. Mechatronics Engineering
Faculty of Law
1. LL.B. Civil Law
Faculty of Information Technology
1. B.Sc. Computer Science
2. B.Sc. Cyber Security
3. B.Sc. Software Engineering
Faculty of Science
1. B.Sc. Biochemistry
2. B.Sc. Biology
3. B.Sc. Biotechnology
4. B.Sc. Chemistry
5. B.Sc. Environmental Science and Toxicology
6. B.Sc. Industrial Chemistry
7. B.Sc. Mathematics
8. B.Sc. Marine Science
9. B.Sc. Microbiology
10. B.Sc. Physics
Faculty of Education
1. B.Sc. (Ed.) Biology Education
2. B.Sc. (Ed.) Chemistry Education
3. B.Sc. (Ed.) Physics Education
4. B.Sc. (Ed.) Mathematics Education
5. B.Sc. (Ed.) Library and Information Science
6. B.Sc. (Ed.) Social Studies Education
7. B.Sc. (Ed.) Nursery and Primary Education
8. B.A. (Ed.) Education/English Language
9. B.Sc. (Ed.) Social Studies Education
10. B.Sc. (Ed.) Geography Education
11. B.Sc. (Ed.) Political Science Education
12. B.Sc. (Ed.) Economics Education
13. B.Sc. (Ed.) Integrated Science Education
14. B.Sc. (Ed.) Agricultural Education
15. B.Sc. (Ed.) Business Education
16. B.Sc. (Ed.) Mathematics Education
17. B.A. (Ed.) French Education
18. B.A. (Ed.) Music Education
19. B.A. (Ed.) History Education
20. B.A. (Ed.) Educational Foundations
As mentioned earlier, the university is new. Therefore, more courses will be offered by the school once they are accredited by the National Universities Commission (NUC).
Anytime that happens, this page will be immediately updated. So don't be surprised to see more courses added to this list if you check back on this page tomorrow.
How about admission into UNIDEL, Agbor?
You can apply for admission into University of Delta Agbor through their website. Though we will still update it on our page here once there is information about UNIDEL admission.
So you can check our page regularly for updates regarding studying at University of Delta Agbor.
I hope you liked this information? You may also want to check out the current school fees of all state universities in Nigeria 2022.
STAY UP TO DATE
Get the latest University of Delta Agbor updates by leaving your email. Follow Scholarship news on Facebook for the latest scholarships.
Got questions about the school or admission? Please leave a comment below.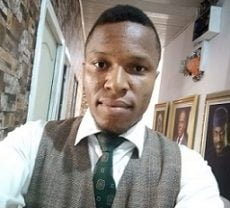 Maxwell Tega has a passion for showing people hope. He has nearly a decade experience helping people make key decisions on education and career. You can find him almost everywhere on this site, from answering admission and scholarship questions to creating tutorials. Connect with me on Facebook and Twitter.