One of the emerging courses in Nigeria is Dentistry and Dental Surgery. This page will guide you on the universities to study Dentistry in Nigeria.
Dentistry is a branch of medicine concerned with the oral cavity (the whole mouth area). And studying dentistry is just like studying Medicine.
A graduate of dentistry is known as a dentist or mouth/teeth doctor.
There are many similarities between a dentist and a medical doctor. In fact, they are both doctors first.
While studying medicine and surgery takes 6 years, dentistry and dental surgery is equally a 6 years course in most universities in Nigeria.
By the way, you can also take time to see our post on what you should know about studying medicine abroad.
Moreover, dentistry and medicine are both regulated by the Medical and Dental Council of Nigeria (MDCN). In school, they study the same things, take the same courses, attend the same classes till the 5th year where they separate from their medicine counterparts.
Now that you have an idea what the course entails, let me show you the universities where you can study dentistry and dental surgery.
Federal universities offering dentistry and dental surgery
Below are the list of universities to study Dentistry and Dental Surgery in Nigeria.
1. University of Uyo (UNIUYO)
2. University of Nigeria, Nsukka (UNN)
3. University of Portharcourt (UNIPORT)
4. University of Madiduguri (UNIMAID)
5. University of Lagos (UNILAG)
6. University of Jos (UNIJOS)
7. University of Ibadan (UI)
8. University of Calabar, Calabar (UNICAL)
9. University of Benin, Benin-city (UNIBEN)
10. Obafemi Awolowo University, Ile-Ife (OAU)
11. Bayero University Kano (BUK)
12. Ahmadu Bello University Zaria (ABU)
State Universities offering dentistry and dental surgery
1. Lagos State University, Ojo (LASU)
2. Ondo State University of Medical Sciences, Ondo (UNIMED)
3. Bayelsa Medical University, Yenagoa (BMU)
4. David Nweze Umahi University of Medical Sciences, Uburu, Ebonyi State
Those are the universities to study dentistry and dental surgery in Nigeria at this time. Once other schools are accredited for the course, it will be available on this page.
Its my hope you get admission to study your dream course this year.
Hope you liked this information?
Then drop your email here for regularly information about  school and scholarships. Follow us on Facebook and Twitter too.
You might also be interested in:
List of federal universities in Nigeria and their school fees (2022)

List of state universities in Nigeria and school fees 2022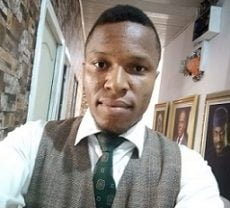 Maxwell Tega has a passion for showing people hope. He has nearly a decade experience helping people make key decisions on education and career. You can find him almost everywhere on this site, from answering admission and scholarship questions to creating tutorials. Connect with me on Facebook and Twitter.