Looking to lay your hands on dietetics internship past questions? You're going to get it on this page.
Getting a nutrition and dietetics internship placement is somewhat a hard nut to crack. Sometimes, it even comes down to survival of the fittest.
The reason?
There are few hospitals accepting nutrition and dietetics graduates for dietetics internship. Check the list of hospitals approved for dietetics internship in Nigeria.
Because of that, finding internship placement is a challenge for many graduates of nutrition. This explain why many of such graduates have finished school and youth service for years but yet to do their internship. Some people who graduated from nutrition and dietetics since 2017 have been unable to get internship placement.
They try. But they don't get an hospital for internship. See my post on: How to start life as a graduate in Nigeria.
While some are able to attend internship exams, many are often unsuccessful at the end of the day. They don't perform so well. Since competition is high, hospitals tend to collect the highest performers.
From close observation of prospective dietitians and interaction with my dietetics colleagues, I noticed there are two clear reasons many people don't get internship placement for dietetics.
First, they don't get reliable information about dietetics internship openings. When hospitals call for application for internship positions, they are unable to even apply because they don't get the information early.
Secondly, from the many that do make it to apply for internship, only a few perform well and eventually selected. From my experience, I notice some hospitals even select less than the number of dietetics interns they need.
Why? They want the best brains and hands. After all, they are going to be paying you while you intern.
In case you're wondering what I meant by that, know today that dietetics internship is a paid position for a year. Most dietetics interns collect above ₦100,000 per month.
A colleague who is currently an intern at UNTH, Ituku-Ozalla, Enugu State said they are paid ₦115,000 there on CONHESS 8 step 2.
Are you thinking what am thinking? That's why they also scrutinize applicants very well in their internship exams to get the best performers.
So my job today is a simple one. To give you answers on this page.
I've been working round the clock to help you succeed in getting a placement for your dietetics internship. That's what this page is all about.
Through my own internship experience, the help of my dietetics colleagues, as well as contacts at dietetics unit in various hospitals who gave me access, I've compiled dietetics past questions of all hospitals taking dietetics interns.
I cannot guarantee that preparing for dietetics internship exam with the past question will enable you score 95%. And that's because you can't be sure of them repeating all the questions when you take your exam.
By the way, even if I shared some of the questions I saw at my own dietetics internship exam, it's not guarantee you'll face the same exact questions during your own exam.
Therefore, this dietetics internship past question is meant to serve as a guide for you as you prepare for your own internship exam.
Careful study of these internship past question, and sensitivity to the trick of answering questions as an upcoming Dietitian will help you score at least 70% in ANY dietetics internship exam.
And if you score 70% in dietetics internship exam at any of the approved hospitals – if you just score at least 70%, you'll get dietetics internship placement.
Ready to get dietetics internship past question (₦1,500)?
GET DIETETICS INTERNSHIP PAST QUESTIONS NOW
Can you also send me dietetics internship notification?
Yes. I earlier mentioned all the answers you seek are on this page.
As mentioned earlier on the post, one of the reasons dietetics internship placement is hard to get is because the hospitals for internship are few – and then lack of information about internship call for application makes it worse.
To solve this problem, I resolved to send timely dietetics internship announcement (as it breaks) to nutrition and dietetics graduates looking for hospitals to do their internship.
I'll do this at a small subscription fee – ₦1,000 per year. You'll receive dietetics internship notification of all the hospitals the day application starts.
With your kind permission (which I'll likely do even if you don't permit), I can send you notification of dietetics internship position opening soon at different time during the year.
That is, before the general application starts. Once my contacts at hospitals brief me, I'll notify you by email few weeks before application opens, to enable you prepare a complete application. Then I'll notify you again by email and phone once the application commence.
If you look at it, its a win-win situation for us both. I earn from doing all the research and work of notifying you about dietetics internship openings.
And you get timely information on available hospitals to do your internship as a nutrition and dietetics graduate, as well as application procedure.
What are you waiting for?
SUBSCRIBE FOR DIETETICS INTERNSHIP ALERT NOW
Having said all, I hope this page really helped answer your questions. I have you my word it would. It's a word kept.
I wish you a success in your internship journey. See you as a Dietetics intern next time.
Looking for career opportunities for Nutrition and Dietetics graduates in Nigeria?
You may also be looking for a scholarship for masters abroad. Follow Wesyc on Facebook and Twitter for the latest scholarships.
Please let me know in the comment section below if you have any trouble making payment for any of the services. You can also ask me any other question by leaving a comment.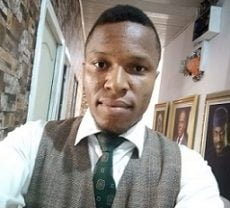 Maxwell Tega has a passion for showing people hope. He has nearly a decade experience helping people make key decisions on education and career. You can find him almost everywhere on this site, from answering admission and scholarship questions to creating tutorials. Connect with me on Facebook and Twitter.