Eiffel scholarships offer an opportunity for international students to undertake a fully funded Master's or PhD degree in France.
This scholarship is provided by the French Ministry for Europe and Foreign Affairs through Campus France. And is available for study commencing in 2021.
What's the value of this award?
Funding for Master's program
The Eiffel scholarship consists of a monthly allowance of €1,181 (a maintenance allowance of €1,031 and a stipend of €150).
Funding for PhD program
The Eiffel scholarship consist of a monthly allowance of €1,700 as of 1 January 2021.
In addition to the above amount, the following benefits are provided for Masters and PhD students:
1. International air travel. Round-trip international air travel between the your home country and France. You have from the end of the scholarship to take advantage of the return trip benefit.
2. Train travel within France. You will be provided with a train ticket to your first study location and a second ticket from the your last study location to the airport where you will return to your country.
3. Local transportation. Reimbursement of up to €50 of the cost of travel via taxi or public transportation from the airport or train station to the first study location.
4. Health insurance. If you are from a country outside the European Economic Area (EEA), you will be provided with health insurance coverage until the effective date of your enrolment in the French Social Security system.
5. Supplemental health insurance ("mutuelle"). Within 2 months of your arrival in France, you are required to subscribe to a supplemental health insurance plan.
The cost of which is reimbursed upon presentation of proof of enrolment up to a maximum amount set each year by the Ministry of Foreign Affairs.
6. Cultural activities.
NOTE: You must have started your academic program at the host institution in France to receive the first payment of your scholarship.
Can I know more about this scholarship?
i. Eiffel scholarship program is funded by the French government.
ii. These scholarships are awarded annually to international students who need support to study for a Masters or PhD degree at a French institution.
iii. Eiffel scholarship for masters offer 12 to 36 months of funding to enable scholarship holders to earn a master's degree.
iv. Eiffel scholarship for PhD supports up to 12 months of doctoral research in France as part of a joint doctoral program.
Which programs are covered?
Four broad fields are eligible for Eiffel scholarship program:
Political science
Economics and management;
Engineering at the master's level. The sciences more broadly at the doctoral level (engineering as well as mathematics, physics, chemistry, the life sciences, nano- and biotechnology, earth sciences, space sciences,
environmental sciences, and information and communication sciences and technologies);
Law.
Which Nationalities are eligible?
Eiffel scholarship program is open to foreign students from any country (outside France).
Am I eligible?
To be considered for Eiffel scholarship, confirm that you meet the following eligibility criteria:
1. Be a citizen of any country (except France). If you hold dual citizenship and one of them is France, you are not eligible for this scholarship.
2. Not be more than 25 years old for the master's scholarship. In other words, you must have been born after March 1995.
You must not be more than 30 years old for the PhD scholarship. In other words, you must have been born after March 1990.
3. Only applications submitted by French educational institutions will be accepted.
Applications from any other source shall not be considered. Any candidate nominated by more than one institution shall be disqualified.
4. Eiffel Program scholarships are intended for students seeking to enrol in a master's program in France (including at a school of engineering) and for doctoral programs.
Only programs recognized by the French government are considered for the scholarship.
Also, the Eiffel scholarship cannot be used at French-run programs abroad or in connection with apprenticeship contracts or professional training contracts.
5. Applications nominating students who, at the time of application, have already been awarded another French government scholarship will not be accepted.
They will not be accepted even if the other scholarship covered only health insurance.
6. When preselecting non-French-speaking candidates, institutions shall ensure that the candidates' language skills meet the requirements of the academic program.
How do I apply?
You are not required to apply directly for Eiffel scholarships.
It is the responsibility of the French institution where you applied for Masters or doctoral program to nominate you for Eiffel scholarship.
You can as well intimate your institution to nominate you for the Eiffel scholarship program.
Here is the application procedure:
Step 1: French higher education institutions shall preselect candidates for Eiffel scholarships from among the best foreign applicants to their academic programs.
Step 2: Institutions shall complete and submit the online applications, using the form appropriate for each level of study.
Each institution may nominate a maximum of 40 candidates per field of study for a master's scholarship.
Step 3: Institutions must send a list of the applications they previously submitted online to Campus France no later than 9 January 2021.
This digital document must bear your institution's seal and the signature of the head of the institution (university
president or director), or his or her representative.
The documents should be emailed to [email protected].
When is the deadline?
The application window is 28 September 2020 – 8 January 2021.
When will I learn of a decision?
List of successful candidates will be published on Campus France website the week of 22 March 2021. For full terms and conditions, please refer to their website.
Follow Us on Twitter for the latest scholarship opportunities.
Please leave a comment below if you have any questions concerning this scholarship.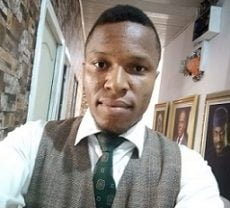 Maxwell Tega has a passion for showing people hope. He has nearly a decade experience helping people make key decisions on education and career. You can find him almost everywhere on this site, from answering admission and scholarship questions to creating tutorials. Connect with me on Facebook and Twitter.