Looking to study for a PhD in South Africa on scholarship? Application for the fully funded Engineering and Science PhD fellowships are now open for 2021 entry.
The fully funded PhD scholarships are available to highly motivated international students to study in South Africa this year.
More about engineering PhD fellowships in South Africa
Two (2) PhD scholarships in internal forced convection heat transfer are available for prospective International students to study at the University of Pretoria, South Africa.
Therefore, the University of Pretoria, South Africa invites applications for international students for PhD (doctoral in
engineering) or PhD (applied science) fellowships at the university.
These scholarships are in the Department of Mechanical and Aeronautical Engineering, University of Pretoria.
Doctoral fellowships at University of Pretoria are awarded annually (depending on good progress) for a three year period.
Related: Full postgraduate scholarships in South Africa 2021 | apply now
What's the value of this award?
The total monetary value of the fellowship is sufficient to cover:
tuition fees;
accommodation;
travel expenses and
living costs (which are cheaper, compared to most countries).
See also: 2021 Iso Lomso fellowship in South Africa for African scholars
Which course can I research on this fellowship?
The student is funded for a PhD in internal forced convection heat transfer.
Which nationalities are eligible?
The award is open to international students from any country.
Who can apply?
To be eligible for this PhD scholarship in South Africa, you are expected to have an excellent academic record with a good bachelors engineering degree.
In addition to the above eligibility criteria, you should be:
1. Highly motivated and creative
2. Good communication skills
3. Expertise in experimental heat transfer
4. Preferably have a Masters in Mechanical or Chemical Engineering
NOTE: According to the University of Pretoria, good experience in instrumentation, calibration and data acquisition would be a recommended requirement.
See also: Banting postdoctoral fellowships in Canada 2022 | how to apply
How to apply for the fellowship
There are two (2) steps in the application process.
Step 1:
Forward a short cover letter, CV/resume and full academic record to the Head of the Department at:
Prof JP Meyer
Head, Department of Mechanical and Aeronautical Engineering
University of Pretoria
Department of Mechanical and Aeronautical Engineering
Pretoria, 0002 South Africa
Email: [email protected]
Step 2:
If selected, then the second step follows, which is an online interview, research proposal (with reference letters) that
needs to be submitted.
NOTE: The 2 PhD fellowship positions will be filled as soon as possible. Review of applications will start at once and will continue until the PhD fellowship positions have been filled.
When is application closing?
The engineering PhD fellowships application window is 1st March 2021 – 30th June, 2021. Please refer to their website for more information.
STAY UP TO DATE
Get the latest scholarship updates and announcements by providing your email.
Other PhD fellowships available for 2021 entry: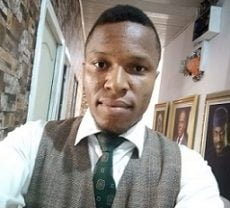 Maxwell Tega has a passion for showing people hope. He has nearly a decade experience helping people make key decisions on education and career. You can find him almost everywhere on this site, from answering admission and scholarship questions to creating tutorials. Connect with me on Facebook and Twitter.