Those looking to study in the UK in 2021, particularly in Wales can apply for these international excellence scholarships.
These scholarships are open for full-time study at undergraduate or postgraduate level.
Disclaimer: Scholarship listings on our website are solely for information purposes. Scholarship award is the sole responsibility of each provider.
TalkScholarship is not responsible for the content on the site of scholarship providers and encourage applicants to check their eligibility and terms of award.
Value of this award
This scholarship is worth:
1. Up to £6,000 for undergraduate (£4,000 awarded in Year 1 and £2,000 awarded in Year 2 subject to achieving a 65% average).
2. Up to £4,000 for postgraduate. Scholarships are available for the first year only of a postgraduate degree programme.
These excellence scholarships are used to pay for tuition fees only and cannot be used for any other purpose.
You might also check out:
What you should know about these international excellence scholarships
Please take note of the following before starting an application.
i. These international excellence scholarships are provided by Swansea University, Wales – UK.
II. And these awards are for international students who want to study at Swansea starting in January 2021.
iii. The scholarships are available for full-time undergraduate and postgraduate study at Swansea.
iv. These awards are offered each year to international students who demonstrate financial need in taking higher education at Swansea, UK.
Which programs are covered?
All undergraduate and masters-taught courses at Swansea University are eligible for funding.
Eligible Nationalities for this scholarship
International students from any country outside the UK and EU are eligible.
Who's eligible to apply?
To qualify for an international excellence scholarship at Swansea, you must:
1. be an international student (non UK/EU citizen).
2. have applied for and received an offer of admission to study at Swansea University at Undergraduate or Master's level.
3. have demonstrated excellence in your academic performance to date and be able to show what you will achieve at Swansea University in your application.
4. be self-funded i.e. not in receipt of funding from their home country / sponsor body, or external third party organization.
If funding is confirmed after the scholarship is awarded, then the University reserves the right to remove it according to this condition.
You might also check out:
However:
1. International students progressing from 'The College Swansea University' and students currently studying at Swansea University are not eligible to apply for this scholarship.
This includes students progressing from undergraduate to postgraduate courses. The scholarship is for new enrolments only.
2. Students studying for a PhD, MPhil, Masters by Research, Graduate Diploma in Law, Postgraduate Diploma, Postgraduate Certificate or Erasmus Mundus programme are not eligible to apply for this scholarship.
How to apply
Applicants are required to complete the application form below to apply for this scholarship.
Completed application forms should be emailed to [email protected]
Make sure you have an offer of admission into Swansea University before you apply for this scholarship. Swansea University only consider applicants who hold an offer of a place for this scholarship.
Deadline
Closing date to apply for this scholarship for January 2021 entry is 21st December 2020 (12.00 GMT). For full terms and conditions please refer to their website.
I hope you liked this post? Follow Us on Twitter for scholarship opportunities.
Feel free to leave a comment below this post if you have any questions concerning this scholarship.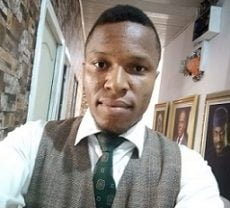 Maxwell Tega has a passion for showing people hope. He has nearly a decade experience helping people make key decisions on education and career. You can find him almost everywhere on this site, from answering admission and scholarship questions to creating tutorials. Connect with me on Facebook and Twitter.