The Facebook fellowship 2022 application is now open. This page contain all the details – value, eligibility, application process, and deadline.
This fellowship is open to PhD students at any level. That is, whether you are in your first year, second year or last year of your PhD study.
Bear in mind that application for the Facebook fellowship program is evaluated on the basis of the strength of your research statement, publication record, and recommendation letters.
How much is this fellowship worth?
Facebook fellowship recipients will receive the following:
have their tuition and fees paid for the academic year (up to two years/four semesters).
A $42,000 annual stipend to cover living and conference travel costs.
A paid visit to Facebook headquarters for the annual Fellowship Summit (pending COVID-19 restrictions)
Various opportunities to engage with Facebook researchers.
SEE ALSO:

FfWG grants, bursary & international fellowship in UK for graduates 2022

BIF PhD fellowships abroad for international scholars (open each year)
Which programs does this fellowship cover?
Below are the available programs for 2022.
AI System HW SW Co-Design
Applied Statistics
AR/VR Computer
Graphics
AR/VR Future Technologies
AR/VR Human Computer Interaction
AR/VR Human Understanding
AR/VR Perception, Cognition & Action
AR/VR Photonics and Optics
Audio Presence
Augmented Reality
Audio Blockchain and Cryptoeconomics
Computational Social Science
Database Systems
Distributed Systems
Economics and Computation
Networking Privacy and Data Use
Programming Languages
Security and Privacy
Which Nationalities are eligible?
Facebook fellowship is open to citizens and residents of all countries. Students from traditionally under-represented minority groups are particularly encouraged to apply for this program.
Who can apply?
You can apply for Facebook fellowship program if you're at any level of your PhD study.
SEE ALSO:

Chevening fellowships in UK for international students 2022

Ford Foundation predoctoral fellowship in USA 2022
How to apply for the fellowship
Complete the Facebook fellowship program 2022 application form.
When is the deadline?
The closing date for submission of application is 11:59pm (PST) September 20, 2021.
STAY UP TO DATE
Get the latest scholarship updates and announcements by leaving your email. Follow Scholarship news on Facebook for the latest scholarships.
Got questions? Please leave a comment below.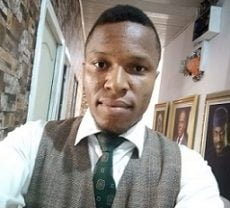 Maxwell Tega has a passion for showing people hope. He has nearly a decade experience helping people make key decisions on education and career. You can find him almost everywhere on this site, from answering admission and scholarship questions to creating tutorials. Connect with me on Facebook and Twitter.