FfWG grants, bursary, and international fellowships are offered each year. These awards are given to international postgraduate students studying in UK.
More specifically, Funds for Women Graduates (FfWG) provide grants, bursaries and fellowships to women graduates that count toward living expenses, financial crisis and other areas of their education.
Value, who can apply and deadline
A. Foundation grants:
Helps with living expenses, not fees.
Grants available up to £6,000.
For women graduates in the final year of their PhD or DPhil
Applications open: 1 November 2021.
Deadline for applications: March 2022.
SEE ALSO:

Women in engineering scholarship in UK 2021

13 fully funded scholarships to study in UK by 2022 | how to apply
B. Emergency grants:
For unforeseen financial crisis
Grants available up to £2,500
Awarded twice per year, in May and November.
Note: Emergency grant is not a 'top up' award; most students are short of money.
These are one-off payments to assist with completion of an academic year's work.
Applications open (Autumn 2021): September, 2021.
Deadline for applications: 4 October, 2021.
Applications open (Spring 2022): 5 March, 2022.
Deadline for applications: 18 May, 2022.
SEE ALSO:

BIF PhD fellowships abroad for international scholars (open each year)

Fully funded engineering PhD fellowships in South Africa 2021
C. Theodora Bosanquet Bursary:
For female postgraduate students whose research is in History or English Literature and who require a short residence in London in the summer.
Provides accommodation only.
Applications open: 31 August 2021.
Deadline for applications: 31 October, 2021.
E. International Fellowship:
One award of £6,000 awarded every three years.
Aimed at post first year PhD students studying at a British university.
The next application window is 2022.
Who can apply?
i. Women graduates from Great Britain and overseas are eligible to apply.
ii. You must be registered for study at an institution in Great Britain and resident in Great Britain during your final fee paying or writing up year of PhD or DPhil.
iii. Any subject or field of study will be considered.
iv. There is no age limit.
v. Evidence of ability to pay your fees is required.
SEE ALSO:

Ontario Trillium scholarship for PhD studies in Canada 2022

PTDF scholarship in Nigeria for Undergraduate, Masters & PhD 2022
How to apply for these awards
Apply through the FfGW awards application page.
STAY UP TO DATE
Get the latest scholarship updates and announcements by leaving your email.
You might also be interested in:
Gates Cambridge scholarship in UK for postgraduate 2022 | how to apply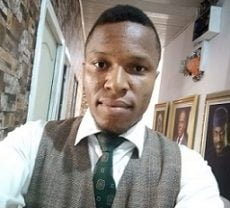 Maxwell Tega has a passion for showing people hope. He has nearly a decade experience helping people make key decisions on education and career. You can find him almost everywhere on this site, from answering admission and scholarship questions to creating tutorials. Connect with me on Facebook and Twitter.