The Ford Foundation predoctoral fellowship are annual awards tenable in the United States.
In this 2022 application round, the Ford Foundation will award approximately 75 predoctoral fellowships to eligible applicants.
Ford foundation predoctoral fellowship provide three years of support for individuals engaged in graduate study leading to a Doctor of Philosophy (Ph.D.) or Doctor of Science (Sc.D.) degree.
The recipients of this fellowship are required to begin the first year of the fellowship tenure on September 1st, 2022.
Related: Rangel graduate fellowship program in USA 2022 | how to apply
How much is this fellowship worth?
The fellowship covers the following costs:
An annual stipend of $27,000 for three years;
An invitation to attend the Conference of Ford Fellows;
Access to Ford Fellow Regional Liaisons – a network of former Ford Fellows who have volunteered to provide mentoring and support to current Fellows – and access to other networking resources
Which programs does the fellowship cover?
The Ford Foundation fellowship will be made for study in research-based Ph.D. or Sc.D. programs. Examples include:
American studies, anthropology, archaeology, art and theater history, astronomy,
chemistry, communications, computer science, cultural studies,
earth sciences, economics, engineering, ethnic studies, ethnomusicology,
geography,
history,
international relations,
language, life sciences, linguistics, literature,
mathematics,
performance study, philosophy, physics, political science, psychology,
religious studies,
sociology,
urban planning, and women's studies.
African American studies and Native American studies
area studies,
peace studies,
social justice.
Research-based fields of education are eligible if the major field of study is listed above and is used to describe the Ph.D. or Sc.D. program of the applicant (e.g., sociology of education, anthropology and education).
According to the Ford Foundation, applicants enrolled in the following programs will not be supported unless the applicant can document that the program of study is research-based, requiring a dissertation, and you have plans to follow a career in teaching and research in academia:
administration, audiology,
business,
consumer studies, curriculum development,
exercise physiology,
filmmaking, fine arts,
guidance,
human resource management,
kinesiology,
leadership, library and information science,
management,
nursing,
occupational health,
performing arts, personnel, physical education, physical therapy, public health,
rehabilitation science,
social welfare, social work, speech pathology, and
teacher education.
Which institution can I take this fellowship?
Ford Foundation fellowship leading to a doctoral degree are tenable at any fully accredited, nonproprietary (not for profit) U.S. institution of higher education offering a Ph.D. or Sc.D. degree in an eligible field of study
Which Nationalities are eligible?
Ford foundation predoctoral fellowship is open to U.S citizens and permanent residents.
See also: Banting postdoctoral fellowships in Canada 2022 | how to apply

Fully funded Hubert Humphrey fellowship in USA 2022 | how to apply

Reckitt – LSHTM PhD scholarship in hygiene and health 2022 | apply now
Who can apply?
You can apply for Ford Foundation predoctoral fellowship if you:
1. are a U.S. citizen, U.S. permanent resident (you hold a Permanent Resident Card) or an individual granted deferred action status under the Deferred Action for Childhood Arrivals Program, or an indigenous individual exercising rights associated with the Jay Treaty of 1794; individuals granted Temporary Protected Status, asylees, and refugees, regardless of race, national origin, religion, gender, age, disability, or sexual orientation.
2. have  superior academic achievement (such as grade point average, class rank, honors, or other designations).
3. Committed to a career in teaching and research at college or university level in the U.S.
4. Enrolled in or planning to enroll in an eligible research-based (dissertation-required) program leading to a Ph.D. or Sc.D. degree at a non-proprietary (not for profit) U.S. institution of higher education.
5. as of 2022 fall semester, require a minimum of three years of study to complete your Ph.D. or Sc.D. degree.
6. Have not earned a doctoral degree at any time, in any field.
How to apply for the scholarship
The 2022 Ford Foundation predeoctoral fellowship application opens on September 7, 2021. The steps to apply will be available on this page.
When is the deadline?
The closing date to apply for the 2022 Ford Foundation fellowship is 5:00 PM Eastern Standard Time (EST) on December 16, 2021. Supplementary Materials must be uploaded by 5:00 PM EST on January 6, 2022. Please refer to their website for additional information.
STAY UP TO DATE
Get the latest scholarship updates and announcements by leaving your email.
You might also be interested in:
Pierre Trudeau scholarships in Canada for doctoral 2022 | fully funded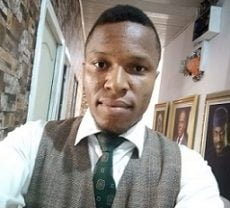 Maxwell Tega has a passion for showing people hope. He has nearly a decade experience helping people make key decisions on education and career. You can find him almost everywhere on this site, from answering admission and scholarship questions to creating tutorials. Connect with me on Facebook and Twitter.