Looking for scholarship to study MSc health promotion at a UK university this year? Forward bound scholarship supports international students enrolling for master's degree in health promotion/public health.
This full scholarship is available each year to students from specific countries to study at University of Brighton, UK. Plus, its a highly competitive scholarship.
How much is this scholarship worth?
Forward bound scholarship funds course fees, travel costs, accommodation, visa, subsistence and health insurance for 12 months – equivalent to a cost of £25,000.
See also:

M.Sc. drug discovery and development scholarship in New Zealand 2022

GAMA scholarship in UK for postgraduate in infection prevention 2021
The forward bound scholarship is suited for:
i. Applicants who have a directly relevant degree (eg public health, nutrition, medicine, sport science, health sciences), relevant professional or voluntary experience, a strong personal statement and vision of how the MSc Health Promotion can enhance their future work for their country/community.
ii. Applicants with indirectly  relevant degrees (eg psychology, social sciences, behavioural sciences) are also considered based on their professional or voluntary experience and strong personal statement as above.
iii. Applicants with non-relevant degrees (eg biosciences, business, lab technology) are only considered if they have extensive experience and a strong personal statement explaining their engagement in the health promotion and vision as above.
Which programs does the scholarship cover?
The scholarship only funds Master's degree in Health Promotion at University of Brighton UK.
Which nationalities are eligible?
The Forward Bound scholarship is for applicants from low income countries, and low-middle income countries where similar postgraduate education opportunities in health promotion/public health are not available.
However, applicants from Nigeria, Gambia, and Ghana are currently not eligible because relevant MSc courses are available in those countries, therefore similar postgraduate education is available.
See also:

PTDF scholarship in Nigeria for Undergraduate, Masters & PhD 2022

Gates Cambridge scholarship in UK for postgraduate 2022 | how to apply

Fully funded masters scholarship in China 2022 for international students
Who can apply?
To be eligible for the Forward Bound scholarship, you need to:
1. have been offered admission to study for MSc Health Promotion at University of Brighton UK and
2. be living and/or working in a low income or low-middle income country.
Applicants who have previously studied in the UK (or other higher income country) are not eligible to apply for this scholarship.
How to apply for the scholarship
To apply, you need to first apply for the MSc Health Promotion course as stated in the eligibility section above.
Then you state clearly in the Additional Information section of the course application form that you would like to be considered for the Forward Bound scholarship.
When is deadline?
The forward bound scholarship is awarded annually. So while submitting an online application for the MSc. health promotion course at University of Brighton UK, you can apply for the scholarship. Please refer to their website for additional information.
STAY UP TO DATE
Get the latest scholarship updates and announcements by leaving your email.
You might also be interested in:
2022 Marshall scholarships to study for postgraduate in UK | fully funded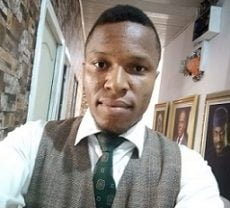 Maxwell Tega has a passion for showing people hope. He has nearly a decade experience helping people make key decisions on education and career. You can find him almost everywhere on this site, from answering admission and scholarship questions to creating tutorials. Connect with me on Facebook and Twitter.