The Fulbright masters scholarship present an opportunity for international students to study for a masters degree in the UK.
Applications are now open for the 2021/2022 academic year. Details of this scholarship, including eligibility criteria and how to apply are contained in this post.
Disclaimer: TalkScholarship is not a scholarship provider. Scholarship listings on our website are solely for information purposes.
Scholarship award is the sole responsibility of each scholarship provider mentioned. Therefore, kindly go through scholarship listings carefully to enable you understand the contents better.
Value of this award
This Fulbright masters scholarship is fully funded. Therefore the successful candidate will receive:
£14,000 (intended as a contribution towards general maintenance costs towards the first year in the UK).
Full tuition waiver.
What you should know about this Fulbright Masters scholarship in UK
Please note the following:
– The Fulbright scholarship is one of the most prestigious award to study in the UK as an international student.
– Hence, competition is intense for this masters scholarship.
– Each year, Fulbright scholarship is awarded to deserving international students who desire to study in the UK.
– This scholarship will be awarded to an international student to pursue a one year Masters degree at a UK university.
– One full scholarship will be awarded this year as part of this scheme provided by Fulbright Commission in partnership with selected universities.
Which universities are covered?
Only applicants who are applying to any of the following universities are covered by the Fulbright masters scholarship.
1. University of Leicester
2. Cardiff University
3. University of Sheffield
4. University of Kent
5. University of Bristol and other UK universities.
Eligible Nationalities for this scholarship
The Fulbright scholarship is open to citizens of the United States.
You might want to check out:
Who can apply for this scholarship?
To qualify to be awarded the Fulbright masters scholarship, you must:
Be a national of (or permanently domiciled in) the United States of America.
Hold or expect to receive a Bachelors degree (or equivalent professional training or experience) in a relevant area before departure to the UK.
Have applied for a full-time, campus-based, Masters degree, in any subject area starting in September 2021 at selected UK universities.
You might want to check out:
How to apply
Application is to be completed online at the Fulbright Commission page. Use the link below.
Deadline
The closing date for submission of application for the Fulbright masters scholarship at University of Leicester is at 5 pm (Eastern Time) of Tuesday, October 13, 2020. For full terms and conditions please refer to their website.
Note: You must make a separate application to a UK university for a masters course before their course deadline.
Therefore, the deadline for application to a masters course at Leicester will vary from the Fulbright scholarship application.
I hope you liked this post? Follow us on Twitter for new scholarship opportunities.
Feel free to leave a comment below this post. I reply instantly.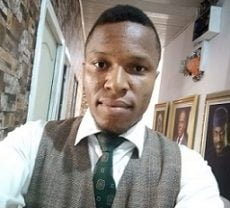 Maxwell Tega has a passion for showing people hope. He has nearly a decade experience helping people make key decisions on education and career. You can find him almost everywhere on this site, from answering admission and scholarship questions to creating tutorials. Connect with me on Facebook and Twitter.