If you are looking to study a master's degree in UK next year and searching for scholarship, you can leverage on this full masters tuition scholarship.
This scholarship is offered by Swansea University through the Eira Francis Davies Scholarship for international students.
How much is this scholarship worth?
This award is a full tuition fee scholarship.
How many: 1 scholarship is awarded per academic year.
See also:

MBA scholarships in UK for international students 2022 | apply now

Brunel Medical School scholarships in UK for international students 2022
Which program does the scholarship cover?
Applicants must study one of the following courses at Swansea University UK:
Child Public Health, MSc
Health Care Management, MSc
Long Term and Chronic Condition Management, MSc
Public Health and Health Promotion, MSc
Clinical Psychology and Mental Health, MSc
Cognitive Neuroscience, MSc
Research Methods in Psychology, MSc
Genomic Medicine, MSc
Health Data Science, MSc
Health Informatics, MSc
Medical Radiation Physics, MSc
Nanomedicine, MSc
Which Nationalities are eligible?
The full masters tuition fee scholarship is available to international students from any country.
Who can apply?
To be eligible for this scholarship you must meet the following criteria:
1. Hold at least a 2:1 (Second Class Upper) Bachelors degree or equivalent qualification.
2. Have accepted an offer to study one of the full-time, postgraduate taught Master's programmes above at Swansea University for the entry year.
3. Be a female student.
4. Within your application, demonstrate strong academic ability, financial plan to study and motivation for your chosen course of study at Swansea University.
5. Be a national, and permanent resident of, a 'low income' or 'lower-middle income' country as listed by the World Bank. Eligible countries can be found
6. Not receive any other financial support from Swansea University (e.g. tuition fee reduction, scholarship or bursary).
See also:

13 fully funded scholarships to study in UK by 2022 | how to apply
How to apply for the scholarship
Applications for the Eira Francis Davies Full Tuition Scholarship are closed for September 2021. If you are looking to study at Swansea as an International Student in 2022, you can prepare an application for this scholarship.
When is the deadline?
The deadline go along with the course application closing date. Please refer to their website for additional information.
STAY UP TO DATE
Get the latest scholarship updates and announcements by leaving your email.
You might also be interested in:
Fully funded masters scholarship in China 2022 for international students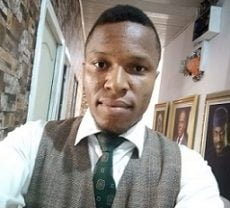 Maxwell Tega has a passion for showing people hope. He has nearly a decade experience helping people make key decisions on education and career. You can find him almost everywhere on this site, from answering admission and scholarship questions to creating tutorials. Connect with me on Facebook and Twitter.