The GAMA scholarship offer international students an opportunity to study for a postgraduate in the UK.
The scholarship is awarded to support the training and development of future leaders of Infection Prevention & Control. The award is open to prospective students who enrol for M.Sc. Infection Prevention and Control at University of West London, UK in October 2021.
Recipients of this scholarship will be expected to complete the full 2-year programme leading to the Post-Graduate Diploma.
GAMA scholarship is available each academic year. Two (2) scholarships will be awarded in this application.
Mitchell scholarship for postgraduate study in UK 2022 | how to apply
How much is this scholarship worth?
GAMA scholarship is worth £4,950. The scholarship will cover the fees for the first 2 years of the course (6 modules) to complete a post-graduate diploma.
Funding to progress to year 2 of the course will be dependent on successful completion of the 3 modules in Year 1. The scholarship amount will be paid directly to the University of West London by GAMA
You have the option to undertake a third year of study to obtain an M.Sc. but the fees for this year are not covered by the scholarship.
Regional scholarship in UK for international students 2021 | how to apply
Which programs does the scholarship cover?
The scholarship is awarded for Masters degree in Infection Prevention and Control only.
Which Nationalities are eligible?
GAMA educational scholarship is open to international students from any country.
Who can apply?
To become eligible for this scholarship to study for a master's degree in UK, you must meet the following criteria.
1. Be eligible to enrol on the course (PGD/M.Sc. in Infection Prevention and Disease Control).
2. Be currently employed as an infection prevention & control practitioner.
3. Have a first degree or higher award.
4. Have secured the support of your manager to undertake the course.
12+ fully funded scholarships to study in UK by 2022 | how to apply
GAMA will consider the following factors in selecting successful applicants for this scholarship:
1. Evidence of critical thinking and an ability to work at this academic level.
2. A statement from you (the applicant) about your reasons for choosing this course and why you should be awarded the scholarship.
3. A reference from your employer that indicates their support of this application and the study leave required to complete the course, and why they would recommend you for the Post-graduate Diploma course.
How to apply for the scholarship
To complete an application, please use the GAMA scholarship application form.
When will the scholarship be awarded?
GAMA scholarship application are usually reviewed by an adjudication panel. Applicants will be notified in September 2021 whether they have been successful.
When is the deadline?
Application for GAMA scholarship closes on Monday 16 August, 2021. Please refer to their website for additional information.
STAY UP TO DATE
Get the latest scholarship updates and announcements by leaving your email.
Postgraduate scholarship in UK 2021: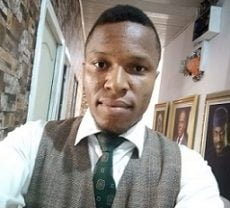 Maxwell Tega has a passion for showing people hope. He has nearly a decade experience helping people make key decisions on education and career. You can find him almost everywhere on this site, from answering admission and scholarship questions to creating tutorials. Connect with me on Facebook and Twitter.