Are you looking to study a postgraduate degree in UK? This scholarship may be what you need.
Applications for 2022 GREAT scholarship to study at Bournemouth University are now open. These scholarships are available to study a full-time postgraduate degree.
All the information you need concerning this scholarship, and how you can apply is on this page.
What's on offer?
This scholarship is worth £10,000. The scholarship provider says it is awarded in form of a tuition fee reduction.
That means it is automatically taken from the tuition fee you would have normally paid at Bournemouth University.
List of cheapest universities in UK for masters degree (2022)
Which program does this scholarship cover?
This award covers all postgraduate study areas available at Bournemouth. So depending on your country of residence, you may be able to apply for any postgraduate degree.
However, the university says applicants for postgraduate diploma are not eligible for this scholarship.
Who's eligible?
Below is the criteria to be eligible for this scholarship, as set by the scholarship provider:
1.  Apply to study a full-time postgraduate course at Bournemouth University for 2022 entry.
2. Be resident in any of the eligible countries below.
3. Have a minimum of Second Class Upper (2:1) that is relevant to the postgraduate course you're applying to study at Bournemouth.
How about nationality?
According to the scholarship provider, this scholarship is open to applicants from Ghana, Mexico or Pakistan.
Meanwhile, the university says that applicants from Pakistan can apply for either of these courses:
LLM Public International Law
LLM International Commercial Law
LLM International Tax Law, or
LLM Intellectual Property
While those from Ghana and Mexico can apply to study any full-time postgraduate course at Bournemouth University.
Commonwealth shared scholarships in UK for postgraduate (Sept 2022)

Study a PhD in UK | 10 scholarships for 2022 applications now open
How to apply for the scholarship
Applicants are required to submit an application for this scholarship. In fact, the scholarship provider says that your application will include an excellent personal profile, which comprise of your personal statement.
When's the deadline?
Application for this GREAT scholarship at Bournemouth University on 30 April 2022. You may refer to their website for additional information.
Looking for a different scholarship?
STAY AHEAD
Receive information on the latest funding opportunities in your inbox: drop your email here. Follow Wesyc Edu on Facebook and Twitter for the latest scholarships.
Have a question concerning this scholarship? Please leave a comment below.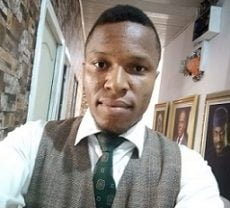 Maxwell Tega has a passion for showing people hope. He has nearly a decade experience helping people make key decisions on education and career. You can find him almost everywhere on this site, from answering admission and scholarship questions to creating tutorials. Connect with me on Facebook and Twitter.