Application is now open for the 2022 British Council Great Scholarship for international students.
Provided by the British Council, this award is offered annually.
The scholarship is available to study for a full-time taught masters degree programme at University of Kent UK. That is, students who are willing to commence study at Kent by September 2022.
How much is the scholarship worth?
This scholarship is worth £10,000.
How many: A total of 6 scholarships will be awarded for 2022.
List of cheapest universities in UK for masters degree (2022)

Full list of public universities in UK 2022 | England, Scotland, Wales
Which programs does the scholarship cover?
Only full-time taught masters programmes available at University of Kent are covered by this award.
Who can apply?
To become eligible for this British Council Scholarship for masters at Kent, you must:
1. have received a conditional offer and have accepted this before the deadline below.
2. have some work experience or proven interest in your area of interest.
3. be willing to embody the UK Higher Education experience, by:
attending lectures and tutorials
engaging with extra-curricular activities, and
act as an ambassador for UK Higher Education by promoting the value of studying at a UK Higher Education Institution.
4. be willing to establish an engagement with the UK as a scholar, through personal and academic fulfilment.
5. represent the high standards of the GREAT brand by becoming an advocate for scholarships.
6. be willing to attend a networking event of all UK-based GREAT scholars, to discuss experiences and capture perceptions of studying in the UK.
How about nationality
To receive this GREAT scholarship to study at Kent, you must be a citizen of one of these countries:
China
India
Kenya
Malaysia
Nigeria
Thailand
How to apply for the scholarship
Before starting an application, its important you know the following:
1. You will only be able to apply for this scholarship once you have received an offer for a taught masters course from University of Kent.
2. As part of the application process, you'll be required to submit:
an essay of no more than 500 words about a topic you have studied previously and why you found it interesting.
This topic should be related to the master's course you have chosen to study at University of Kent. Upload this document in word or pdf format only.
Then you complete the scholarship application through your University of Kent applicant's portal.
When's the deadline?
Application for the British Council GREAT scholarship closes on 30 April 2022. If you would like more information, please refer to their website.
STAY AHEAD
Get the latest scholarship announcements in your inbox: drop your email here. Follow Wesyc on Facebook and Twitter for the latest scholarships.
Have a question concerning this scholarship? Please leave a comment below.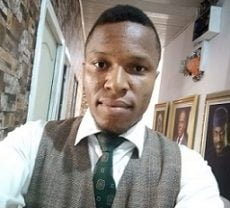 Maxwell Tega has a passion for showing people hope. He has nearly a decade experience helping people make key decisions on education and career. You can find him almost everywhere on this site, from answering admission and scholarship questions to creating tutorials. Connect with me on Facebook and Twitter.