Have you been thinking on the right university to study abroad?
You would find yourself in a situation where you want to chose the right university to study abroad.
This thought can sometimes be bothering since there are not many things you know about foreign universities to help you make a choice.
Choosing the right university to study is probably one of the toughest early decisions you'll have to take as an international student.
Because with this choice comes a degree, city, country, friends, and experiences.
One time it took a friend of mine a very long time to make up his mind on the precise university he wants to study.
Guess what?
This rubbed him off one academic year because course application deadline passed before he could reach a decision.
I couldn't blame him either. I was there myself.
This university guide contains tips that will help you chose the right university to study abroad, looking at funding, culture, and other conditions.
How do I choose the right university to study abroad?
Here are tips to help you choose the right school to study as an international applicant.
1. Consider the tuition fee and other mandatory fees
This is the most important thing you should consider when choosing a university to study abroad. The tuition fee of universities is not standard, which means tuition fee vary by university.
While the tuition fee of some universities abroad is between $15,000 USD – $35,000 USD, others may be between $4,000 USD – $10,000 USD.
The tuition fees of most universities also vary by your chosen course of study. For example, while the tuition fee for Nursing program may be $9,000 USD, Aeronautics program may be $7,500 USD.
There are also mandatory fees, aside tuition fee, that is incurred in first-year, like registration fees and books.
The right university for you is definitely the one that you or your sponsors can afford. In fact, being able to afford your studies is an important requirement of getting a student visa.
2. Consider your course of study
Your chosen discipline is one of the most important factors that should determine the right university for you. Because not all schools may offer your desired course of study.
While most technologically-driven universities don't offer medicine, other medically-driven schools don't offer technological courses like engineering and aviation related courses.
Also, some schools are known to be very excellent in offering certain courses compared to other courses. Perhaps due to the facilities they have and the reputable tutors in those courses.
While Tsinghua University China is known to be good in Engineering courses, Oxford University UK is known to be good in the field of Medicine.
The same apply to nations. What a country is known for usually reflect in the courses their higher education institutions offer best.
A university abroad that offers your desired course of study, and perhaps reputed to be good in your discipline is the right university for you.
3. Consider the culture of your country destination
Many countries have different culture, although some are more diverse than others.
Also, some countries are more welcoming to foreigners than others.
Culture involves the food choices, norms, dress pattern, language, and even religion.
These are things you should put in mind before reaching a decision on the right university you want to study abroad.
In fact, English-speaking countries have a similar culture that is almost the direct opposite of the culture in non-English speaking countries.
Even at that, the multicultural diversity in English-speaking countries alone is vast.
In the US, coffee is a common beverage taken morning, noon, and after dinner. Tea is what you get in the UK. And pasta is much more common in most parts of Asia.
While you can get intercontinental dishes in some countries, they are mostly in major cities. Besides that, it can't replace the culture of a place.
In the same way, while there's no problem with males wearing skirt-like clothes in Scottish culture, it is unacceptable for a male to wear anything that looks like skirt in America.
Although there is freedom of religion in most countries, some countries don't provide great environment for freedom of worship, especially known violent countries.
The language of a country is also very important which is why there are language requirements international applicants must meet in order to study in certain countries.
The right university to study abroad is certainly one that is located in a country whose culture you are open to learning.
4. Consider the distance to your home country
With one eye on the world map, you will find that the distance between countries vary. And bear in mind that distance come with cost.
The air-route from Nigeria to London is 6 hours whereas it takes 12 hours from Nigeria to US, 14 hours from Nigeria to Canada, and 15 hours from Nigeria to China.
The same apply from India to the US, Pakistan to Paris, or Papua New Guinea to Australia, all costing thousands of dollars, although in varying amount.
During the course of your higher education, need may arise for you to return to your home country. And the cost of airfare may be a stumbling block especially if the distance is really much.
Also, far distances most times also means entirely different culture. This is because most nearby countries have similar culture.
For example, West African countries like Nigeria, Benin-Republic, Togo, Ghana, and Cote'd Ivoire have similar cultures, major differences being language.
This is as South African countries like Lesotho, Zimbabwe, Malawi, South Africa have similar culture, making it a lot easier for international students in either countries settle quickly.
The United States and Canada are more similar in culture, just as Australia and New Zealand have similar culture.
So an international student from South Korea studying in the USA would normally have a more difficult time settling than a student from Canada.
The big difference is related to distance.
It's very possible to adapt to any culture regardless of distance, and also possible to finance travel cost to far destinations. Make no mistake about that.
However, the distance of your country destination is an important in choosing the right university to study abroad.
5. Consider course requirement
Some universities abroad have higher standard compared to others in terms of academic requirements. And this variation counts in the ease of having an admission offer.
A university that sets an entry standard higher than the academic qualification you have is certainly not the right university for you.
Some schools require international applicants to have excellent grades in at least five subjects, while other schools require credit passes in six subjects.
The ease of having an offer of a place is surely a factor you won't overlook in choosing the right university to study.
6. Consider additional funding options
Many international applicants I have met desire financial support to help with higher education, with exception to those from affluent homes.
It's therefore logical and right to choose a university that can give you access to internal or external funding sources.
There are universities that provide a great platform for international students to receive funding to support their education, particularly universities in the UK, USA, Canada, New Zealand and Australia.
This, among other things, making schooling in those countries appealing.
In fact, certain international scholarships are reserved for international students of reputable universities in those countries.
While some other universities in Russia, New Zealand, China, Japan, South Korea, and Singapore are great options for international students to be sponsored by the government.
A university that offers some sort of funding in tuition fees or other costs is surely a great choice for you.
Be the first to know about new scholarships by sending your email.
Choosing the right university to study abroad wouldn't be a difficult thing anymore.
These tips help simplify the process. Which means you'll no longer struggle with choosing the right school to study – a challenge most international applicants often encounter.
Have any difficulty or like me to add something or want to share your experience?
Please let me know in the comments below.
Follow Us on Twitter. for the newest scholarship opportunities and school guide.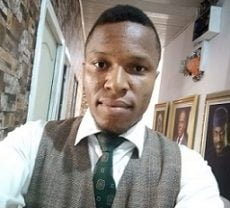 Maxwell is a Dietitian with passion for showing people hope. With nearly a decade experience helping people make key decisions on education and career, you can find him almost everywhere on this site. From answering admission and scholarship questions to creating tutorials and helping others live their best lives though nutrition. Connect with me on Twitter.