Many people desire to acquire high quality education abroad. They want to see and experience new culture.
Without any doubt, there is a spike in the number of people desiring to acquire education in a foreign country.
For some people, the only stumbling block to achieving this desire is their low academic grades even though they are from affluent backgrounds.
And for others, it's a family phobia for immigration. While for many others, lack of finance cripples the desire to school abroad.
Studying abroad requires finance and lot of it; from air-ticket costs to tuition fee and accommodation. And then living costs, to the extent that even the deep pockets of the middle class and affluent bleed when sponsoring their wards overseas.
One major way the financial burden of studying abroad is reduced is by studying on scholarship.
A scholarship, especially a fully funded one eliminates the financial burden that comes with international education. This goes a long way to ensuring the achievement of academic dreams.
There are various full scholarships designed for international students to study in popular destinations. Many of them are available to study in Canada, Australia, USA, or the UK.
And these kind of scholarships cover all basic costs including travel, tuition fee, accommodation, books, research, and living costs.
Its for this reason I wrote this blog. To help you get a fully funded scholarship.
By extension, I wrote this blog to help international students from any country secure fully funded scholarships to study their desired course in their choice country.
From my years of being a guide to international students wanting to study abroad, I realize most international applicants don't get fully funded scholarship.
If there is any one reason for this, it is because they don't know how to go about it getting a fully funded scholarship.
For the most part, they end up getting the scholarships they least desire, instead of the full scholarship they crave.
This blog answers all your questions on securing a full scholarship abroad.
How do I get a fully funded scholarship?
Please follow me carefully so you don't miss a point. You may find that you need to come back to this blog regularly.
1. Have an offer of a place
First things first.
The number one step to getting a fully funded scholarship is; apply to a College or University and have an offer of admission on a course. It's that simple.
This is what I call the 'insurance step'.
Having an offer of a place makes you eligible for fully funded scholarships offered by leading organizations or the government.
One major provider of fully funded scholarship to international students is the government.
Which government do you mean?
Government of your home country or government of your study destination.
They award scholarships to international applicants without requiring them to first hold an admission offer (otherwise known as offer of a place).
In this case, an applicant starts applying for a course abroad after being awarded the fully funded scholarship by the government.
The Australian government scholarship for international students is an example of this kind of scholarship.
What if I already have an admission offer?
You are well placed to win a fully funded scholarship if you already have an offer of admission. Because once you are awarded a scholarship, you don't have to apply for a course again since you already have admission offer.
Another major provider of full scholarship to international students is international organizations. Unlike the government, leading international organizations selfdom award fully funded scholarship to international applicants who don't have an admission offer.
Simply put, having an admission offer at a university or college is the best thing to do if your goal is to get a fully funded scholarship to study abroad.
Besides, you are reading this blog because you want to full scholarship. So go for it.
There are also some religious groups that award fully funded scholarships to international students who don't have an admission offer yet.
These scholarships are awarded to study in a specific country of interest, say Israel or Saudi Arabia or South Korea or any other country.
Here, the applicant is mandated to apply to a college in the specified country to have admission before benefiting from the scholarship. Sometimes, this take additional years while the scholarship recipient pursue admission.
Having an admission offer at a foreign university opens you up to many fully funded scholarship opportunities. And it opens many doors.
2. Watch out for scholarship openings
Fully funded scholarship providers all around the world have scholarship application window for international applicants.
I call this the 'smart step'.
Knowing when full scholarships are available each year helps you keep in touch with new opportunities. While some scholarship applications commence at the beginning of the year, others commence mid-year.
Scholarship timeline differs by providers, and your ability to keep your eyes, ears, and mind open to new international scholarships puts you a step ahead.
So don't miss a scholarship information, log on to wesyc.com regularly for new fully funded scholarships that you could be eligible for. That's a secret, hold tight to it.
If you are interested in studying in UK, here are fully funded scholarships in UK for international students.
3. Keep an eye on eligibility
This is the 'most important step' if you want a fully funded scholarship to study abroad. Jumping into scholarship applications without first checking if you are eligible to apply is bad practice.
Not all full scholarships are designed for all international applicants. Some have target focus and they vary.
Some scholarships are reserved for citizens of a particular country or region While others are awarded to international applicants who have displayed academic excellence.
And yet other scholarships have required specification and age limits to be eligible.
It would be foolish to commence a scholarship application without first going through the eligibility criteria.
Take away: when fully funded scholarships become available, first go through the eligibility criteria to determine if you are eligible to apply before starting an application.
This will save you a lot of psychological stress.
On our site wesyc.com, we make effort to make eligibility visible as much as possible to help you apply for only the scholarships you stand a chance of getting.
4. Apply for a fully funded scholarship to study abroad
Scholarships won't fall on you if you won't apply for one.
The scholarship application process is perhaps the most intricate step in getting a fully funded scholarship to study abroad.
Although, some full scholarships are automatically awarded on admission into school as I explained before, others require you to apply by completing an application form.
And fully funded scholarship applications are usually comprehensive. When I applied for a full scholarship in 2018, I remember submitting every single document there is about me.
I strongly advise you take these tips very seriously.
Check out these common causes of unsuccessful scholarship application.
Here are tips to help you apply for fully funded scholarship to study abroad.
Ready relevant documents
Application process of most scholarships require you to upload copies of certain documents online.
These include;
Acceptance letter;
A-level/GCE/WASSCE/NECO/HSC/high school diploma/ or other basic academic qualification;
English proficiency test scores like TOEFL, IELTS, ISE, or PTE (for study in native English countries like Australia, Canada, USA, New Zealand, the UK) and
Attestation letter from high school teacher or principal.
Ready personal statement/essay
Depending on the scholarship you are applying for, an essay may be required, especially for competitive scholarships.
Ensure you write a good essay to have an edge. See my guide on how to write an impressive scholarship essay.
Follow instructions
Once submitted, scholarship applications may not be retrieved.
So ensure you keep to instructions on the application page of scholarship providers, filling appropriate fields and checking appropriate boxes where necessary.
Submit scholarship application
On completing the form, submit your application online.
Bear in mind that you won't get a fully funded scholarship if you don't apply.
5. Consider terms of scholarships
Most fully funded scholarships come with terms and condition. These may include the duration of funding for your course, specific academic grade you are required to attain at the end of each semester/session and so on.
These will enable you continue to receive support from your scholarship provider.
The good thing is, a fully funded scholarship covers the entire duration of your course abroad.
The conditions aren't stringent; they are more about doing well academically and maintaining a good conduct while in school.
6. Wait for scholarship response
International scholarship providers often communicate with applicants through email. Particularly, those whose scholarship application was successful.
This confirms they have been awarded a scholarship to study abroad. It includes other necessary steps to take in getting an international passport and student visa.
It's at this point you know you have been awarded a scholarship.
So be patient, you will certainly get an email if your application has been successful.
Here are some recommended blogs you may also find helpful:
How to apply for UK study visa in 6 simple steps

Study in Canada, UK, USA in 2022 without IELTS | international students

List of cheapest universities in UK 2022 for international students
How long do I wait for a response on my scholarship application?
There is no standard time frame within which international applicants can expect a feedback on scholarship application. It varies by scholarship provider, though most providers specify when applicants can expect a feedback.
In most cases, not getting an email several weeks after applying is a sign your application has not been successful.
Don't give up, look out for the next window of scholarship opening or consider other full scholarships. You will find many scholarship openings on talkscholarship.com.
What to do once you get a fully funded scholarship
If you have been awarded a scholarship, you are now set to travel abroad and you can immediately begin visa applications.
Wrapping things up
It is now evident that getting a fully funded scholarship involve some 'know-how'.
So getting a fully funded scholarship has very little to do with just wishing and waiting for it.
Following this guide will help you achieve your ambition of studying on a fully funded scholarship abroad.
Use the keys revealed in this guide to get any full scholarship of your choice, and take your higher education where you want.
I hope you liked this information? Then subscribe to our YouTube channel for videos on the latest scholarships and guide to studying abroad.
STAY UP TO DATE
Get the latest scholarship updates and announcements by leaving your email. Follow Scholarship news on Facebook for the latest scholarships.
Got questions about studying abroad on scholarship? Please leave a comment below.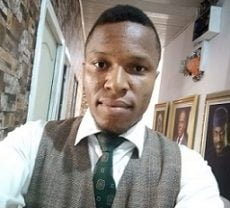 Maxwell Tega has a passion for showing people hope. He has nearly a decade experience helping people make key decisions on education and career. You can find him almost everywhere on this site, from answering admission and scholarship questions to creating tutorials. Connect with me on Facebook and Twitter.