Most high school seniors and secondary school leavers who desire to have a taste of education in a foreign country (study abroad) don't know how to go about it.
Many first degree holders desire to do a masters abroad but don't know how to go about it either. Same apply to master's degree holders wanting to do a PhD abroad.
They have the desire, the drive, and sometimes the finance but don't even know where to start.
They ask people, surf the net, but still don't find a way through.
I'm here to help. It is for this reason I wrote this blog; to show you how to go about studying abroad.
What you first need to know is that the process of applying to study in your home country and applying to study abroad is different.
In the United States, high school seniors take the SAT or ACT before going to College.
In Nigeria, secondary school leaves take JAMB as the first step in applying to a university.
When planning to study abroad, perhaps the first things you want to know is what you want to study and how you want to study.
Answers to these questions will also determine an all-important factor – cost.
Because your choice of course and how you chose to study together determine how much it costs you to study abroad.
After all, you are reading this post because you want to study abroad and you want to know how to go about it. Don't worry, I got you.
This article covers how you can study in top universities abroad. All of it.
But first, lets answer the question of what to study abroad.
At least if you want to study abroad, you should first ask; what can I study abroad? What programs are even available?
Because if you must leave your comfort zone (your home country) and cross continents, it should for something worthwhile.
The good part of studying abroad is that there are so many programs to chose from. All they need is a mind that is ready, and I know you are ready.
Bachelor's degree
Studying for an undergraduate degree is what you do once you leave high school (secondary school). It's also the same thing as studying at undergraduate level or studying for a bachelors degree.
All universities and colleges abroad offer degree courses at undergraduate. The undergraduate degree program at top universities in advanced countries is very interesting. They have so many majors to select from.
Aside from the high quality education they provide, most undergraduate degree include a placement year.
A placement year means you spend one year (immediately after your course) in a work environment practicing your discipline (course). This is made possible so that you can get some work experience to help you take up employment.
Therefore, if you enrol for a four-year degree course that has a placement year, it then means you will spend a fifth year doing your placement (working) before returning to your home country.
Although there is sometimes an option to take your placement in your home country, so you can as well go.
Studying for an undergraduate course abroad is really fun. But that's not all.
Integrated master's program
Another interesting way of studying at undergraduate level is taking an integrated master's program.
When it comes to studying abroad, there is no shortage of options. And the flexibility of programs is what I admire most.
One of those flexible programs is the integrated master's program.
Hang on, It's still at undergraduate level.
Integrated master's program allow you to study for an undergraduate degree, plus an extra year (just immediately). Then you can be awarded a master's degree straight-up.
Most universities in the UK offer integrated master's program. Check out my guide for how to apply to a UK university if UK is a possible destination for you.
Foundation year
Still at undergraduate level, there is a chance to do a foundation year first before starting your degree.
Foundation year (which universities in US call international foundation program) is offered by many foreign universities. It prepares the way for undergraduate course.
Some of my audience on WESYC are doing foundation year. They tell me many wonderful things about the program.
One thing about foundation year is that it raises your chance of having an admission offer to study an undergraduate course.
Perhaps, for some reason, you didn't meet the entry requirement (or English requirement) for your desired course. Taking a foundation year first is a great way to help meet the entry requirement.
And hey! don't panic. Foundation year is just like the first year of an undergraduate course. Because its also a residential program that require you to be on campus in most schools.
Except that you don't receive lectures for undergraduate courses yet, which makes it only a pathway to get admission into an undergraduate program.
By the way, you may be required to take a foundation year first as an international student, depending on the course you'd like to study.
What is important to remember is that a foundation year helps you to learn the skills to succeed at undergraduate level. Because some students drop out of a degree program due to academic failure.
Higher National Diploma (HND)
If you are looking for a shorter course that is close to a bachelor's degree, look toward a higher national diploma. It might just suit you.
I mentioned earlier that studying abroad is fun. Just wait till you see more.
At popular destinations like the UK, a higher national diploma is a two-year course that involves hand-on-the-job-experience.
Don't think, don't imagine, don't even conceive the idea that it's a mediocre program cause it's not.
In fact it's equivalent to the first 3 years of a four-year bachelor's degree course or the first 2 years of a 3-year bachelor's degree course.
One thing I like about HND program is that it prepare students for the real world like no other program does.
Also check out: Top degree courses to study in UK | best UK courses.
Higher National Certificate (HNC)
If you are looking for even a shorter course for some reason, then a higher national certificate might just be what you need.
Similar to HND (although shorter), Higher National Certificate (HNC) is a one-year course-work that involves plenty of WORK (work attachment).
In case you like to know more, HNC can take the place of the first year of a bachelor's degree course.
Although HNC is more work-intensive, unlike the first year at undergraduate which is more of theory.
Bottom line is that HNC prepare students for work opportunities faster than anything else does.
And then, HND and HNC prepare you for a full time degree course at a university. Since they are two-year and one-year program respectively, students can directly enter an undergraduate course at year three or year two on finishing HND or HSC.
As I mentioned earlier, these two programs are great for international students who want short courses in the form of, or something close to a bachelor's degree.
Since not all universities offer HSC and HND programs, you might have to look up choice university whether you have it or not.
And start looking elsewhere if they don't. The earlier, the better.
I know international students who want to study for a postgraduate course abroad and are reading this post must be kicking by now because I have't mentioned anything about postgraduate. LOL
Let's fall in.
Postgraduate level
Postgraduate abroad is also fun. Don't worry, tell me in the comments later.
Pre-masters program
Have you heard of pre-masters before? Well now you have.
Pre-masters program is a one-year (or more) course that prepares you for postgraduate study at a university.
Universities abroad offer pre-masters program and others are buying the idea as well.
The truth is that taking a pre-masters course is a great way to prepare for a master's degree. There is no such thing as being over prepared. The only thing you would opine is finance, and that's where we all agree.
If you are doing it, I consider it wise to enroll for a pre-masters at the university you desire to do your postgraduate abroad.
Now you are going to love this one.
I have two older friends (slightly older) running pre-masters program at UK universities. They don't know themselves.
And from them (separately), I understand once you are accepted for a pre-masters, you are also given a conditional offer of a place on a Master's course so you start your masters at once.
Amazing, wonderful! At least you won't have to go through the heck of looking for an offer of a place on a master's course abroad. It's winner takes all.
Now here comes the big brother – Masters.
Masters Program
Perhaps the most interesting course to do abroad is a masters. As for being the most worthwhile, I don't know.
The great part of studying for a masters abroad is that they keep to the study duration of your program.
I have a friend doing a master's in his home country and this is his third year on the course. He has been unable to make tangible progress due to one problem or another. The reasons are so embarrassing I can't say it.
One thing that endears people to doing masters abroad is the tutors. My God, they are helpful.
They make sure you succeed with your thesis to enable you finish your master's course in the shortest possible time and return to your home country. Even if it means supporting you with pocket money.
That's why master's program sells abroad. Everyone wants to do their master's abroad. I haven't met anyone who doesn't desire to do their masters abroad.
It's the opportunity they just don't have and once they see a chance, zoom – they are off.
Here comes the research king.
PhD program
A PhD abroad is a four-year research course towards making you a voice in your discipline.
The good thing about doing a PhD abroad is that you learn from the very best – renowned academicians who have tons of publications in international journals under their belt.
You meet and get tutored by professors who earned their professorship.
What more can I say about a PhD abroad? Your guess is as good as mine.
But how can I study abroad? One may ask.
I have lost count of the number of times I asked that question.
Now you know the various programs and you have laid your hands on a choice.
In fact you are raring to go. You just want to apply to a university abroad, perhaps a US university.
One thing I can tell you is that there is more than way to study abroad.
How to study abroad
Studying full-time is the most common way.
And the reason why many international students are unable to study abroad is that they think studying full-time is the only way, it's not.
Good, you can study full-time on an undergraduate, masters or PhD course. But there are still other ways.
And guess what? They all lead to the same thing – an international degree, an education abroad.
Study part-time
Most universities and colleges abroad offer degree courses 'part-time', with the knowledge that there international students who can't just meet up with studying full-time except you don't want them going to school.
So here we go. You can study abroad through part-time.
But just so you know, studying part-time takes longer to complete, and this slightly longer is what allows you to learn at your own level and speed while also maintaining your career.
Professional people study part-time. I mean, who have the time to go through a rigorous full-time program Monday – Friday doing nothing else.
I think the best thing part-time should be called is work and study.
My love for part-time program is like my love for my audience on Talk Scholarship.
In part-time, courses are delivered in the evenings and weekends, allowing you to close from work and end your day with school.
Take a class or coursework two to four hours during weekends and make yourself useful the remaining time.
What I like about universities offering part-time program abroad is their ability to adjust coursework to suit your work schedule so you are able to cope with working and studying.
Just like being spoon fed, but who says life must be hard?
Studying part-time abroad is particularly good for working class people (professionals) who desire to top-up their academic qualification in order to advance their careers.
But that's not all, there is yet a seamless way to go about studying abroad.
You wanted to know how to study abroad, I'm glad it's coming good for you.
Study through distance learning
To study abroad through distance learning means to study at a university abroad without moving an inch from your country.
Did I just say from your country?
That's putting it mildly.
Studying abroad through distance learning means studying at a top university abroad without moving an inch from your room or office space.
How?
By studying online. I have so many ideas to share with you about distance learning.
Okay, have you heard of accelerated degree?
Oh, poor you. I was there. In fact I was so poor that I didn't know I could study abroad through distance learning not until the latter part of 2018.
If I knew, I might have studied abroad since, even before I got a full scholarship to study for an undergraduate course in 2017. Although I'm doing a distance learning course now with a university in Canada.
Same thing is happening to you right now with accelerated degree.
You are here so you can know how to study abroad, and I would be unfair to not share everything I know about how you can study abroad.
Study through accelerated degree
A friend called me up one evening to reach out,
Beaming with smiles, he told me just got an offer of a place at a university in Scotland.
I was happy for my friend because the best I knew, he had long sought for a place to study at a UK university.
He then told me one of the most shocking things I ever heard. He had an offer to study for an accelerated degree.
That was the first time I heard the term 'accelerated degree'.
My good friend is rounding off by the end of this year.
How it works?
You graduate faster if you study on accelerated degree (a year sooner than a regular degree).
The best part is that the coursework is all the same with a regular degree course. It's only compressed to make you graduate faster.
You never know how quick you'd love to finish college till you start a course. Especially if you are an international student abroad.
The finance could be bugging, not to mention the climate.
Studying on accelerated degree is a quicker way to earn a bachelor's degree.
For example, two students (Ron and Tasha) are studying for a three-year Aviation course at a university in Northern Ireland. While Ron is studying on a regular degree, Tasha is studying on accelerated degree.
Although the coursework is just the same, the college makes it possible for Tasha to graduate in two years (a year sooner) and gets a bachelor's degree in Aviation, which is a year quicker than Ron's.
The power of accelerated degree.
Mostly advanced countries offer accelerated degrees, although this option is not available in other countries.
Bottom line is that if you want a course that lets you earn a degree in the shortest space of time, then accelerated degree could be right for you.
I hope you have been able to digest how to study abroad? Next is that you may want to chose a university to study abroad. These tips to choosing a university abroad would help.
No matter the program you chose and whatever route you take, studying abroad is now more closer than ever.
One more thing. If you'd like to hang out with me and thousands of other international students, click here to join the International Students Facebook group.
STAY UP TO DATE
Get the latest scholarship updates and announcements by liking our Facebook page and following us on Twitter and YouTube.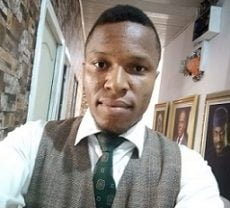 Maxwell is a Dietitian with passion for showing people hope. With nearly a decade experience helping people make key decisions on education and career, you can find him almost everywhere on this site. From answering admission and scholarship questions to creating tutorials and helping others live their best lives though nutrition. Connect with me on Twitter.