Application is now open for the 2022 International Excellence scholarship to study in New Zealand.
This scholarship is available to study a full-time undergraduate or postgraduate degree at University of Waikato. So if you're interested in studying in New Zealand, follow this blog carefully.
How much is the scholarship worth?
This scholarship is valued up to:
NZD$20,000 for undergraduate study
NZD$15,000 for postgraduate study.
Recipients of this scholarship may also be called to become global ambassadors for the university if the need arises.
According to the information provided by the University of Waikato, this scholarship will be given to international applicants who have a good academic performance.
McGill full tuition scholarship to study undergraduate course in USA 2022

SEGG masters scholarship in for international students UK 2022
Which programs does the scholarship cover?
All undergraduate and postgraduate programs offered at University of Waikato are eligible for funding through this international excellence scholarship.
Who can apply?
To become eligible, please confirm that you meet the following criteria for undergraduate or postgraduate. Applicants must:
1. be applying to study a full-time undergraduate or postgraduate course.
2. be an international student.
3. have received admission to study at University of Waikato, including:
a pathway offer for the Certificate of Attainment in English Language.
International Diploma (Business).
International Diploma (Computer Science) or
Diploma of Postgraduate Preparation (Pre-Masters).
4. have a minimum GPA-equivalency of B+ in your most recent qualification.
5. not currently be enrolled in any course at University of Waikato.
6. not have paid fees at the time of applying for this scholarship.
7. not be current holder of any scholarship.
ULM international scholarship to study in USA for undergraduate 2022

Study abroad free | 25 fully funded scholarships to study abroad by 2022
How about nationality
The scholarship is open to citizens and residents of any country outside New Zealand.
How to apply for the scholarship
To apply, please go to the 2022 IES scholarship application page.
When's the deadline?
According the information provided by the University of Waikato, application for this scholarship to study there in 2022 will be considered at any time.
I think that gives you a bit more time to put forward a strong application.
Hope you found this information helpful?
STAY AHEAD
Get the latest scholarship announcements in your inbox: drop your email here. Follow Wesyc on Facebook and Twitter for the latest scholarships.
Have a question concerning this scholarship? Please leave a comment below.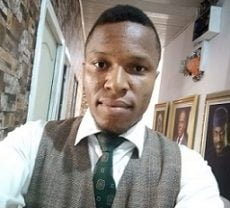 Maxwell Tega has a passion for showing people hope. He has nearly a decade experience helping people make key decisions on education and career. You can find him almost everywhere on this site, from answering admission and scholarship questions to creating tutorials. Connect with me on Facebook and Twitter.