Looking for a full scholarship to study for a doctorate in Ireland by 2022? Well, you got an opportunity here.
Applications for 2022 Iseult Honohan Doctoral Scholarship to study in Ireland are now open. This page provide all the information you need about this award, and how you can apply.
This scholarship is available to high-academic achieving applicants to study at University College Dublin (UCD), Ireland from September, 2022.
What's on offer?
Iseult Honohan Doctoral scholarship provide:
Full fees and
Stipend of 17,000 euro per year for up to four years, to cover living costs.
International PhD scholarship in UK (Oct 2022)
Which programs are covered?
This scholarship is open to pursue a PhD at the University College Dublin School of Politics and International Relations.
Therefore, the scholarship provider welcome applications from all areas of the discipline including:
political science
political theory
international relations
European governance
computational social science
development and international political economy
Who's eligible?
Applications for Iseult Honohan Doctoral scholarship is open to:
1. applicants starting full-time study at University College Dublin for September 2022 intake. And with a SPIRe supervisor, in the following programmes:
PhD Politics and International Relations
PhD European Law and Governance (if via the SPIRe admission route)
PhD Quantitative and Computational Social Science (with a SPIRe supervisor)
2. applicants who have a minimum grade of 2.1 (GPA: 3.6) in a relevant Master's degree.
Kent business school PhD scholarship to UK (Sept 2022)

Application open for international PhD scholarship to Australia 2022
How about nationality?
Honohan Doctoral Scholarship is open to applicants from any country.
How to apply for the scholarship
To apply, follow the steps below:
1. Honohan Doctoral scholarship 2022 application form
2. Cover letter, which should indicate that you wish to be considered for the Honohan scholarship.
3. Thesis proposal (3-5 pages maximum).
4. Copies of all Academic Transcripts (Undergraduate and Postgraduate).
5. C.V. or Resume (2 pages maximum).
6. Evidence of English language competence if you didn't obtain your previous university degrees from a university in an English-speaking country.
And in case you were affected by the pandemic and was unable to take English test, the scholarship provider says you use of the Duolingo English Test (DET) as a temporary cover.
The overall result should be at least 110 with a minimum score of 100 in subjections. You must provide a certificate that complies with UCD Minimum English Language Requirements.
7. Two academic references: These should be sent directly by the referees to [email protected] with your name in the Subject field.
If your referee sent it by email, the message must be from an institutional email address and ideally on institutional headed paper.
UCD's School of Politics and International Relations reserves the right to verify all references. So they say Sending only the contact details of referees is not enough for this application.
When's the deadline?
According to the scholarship provider, application closes by 1st January 2022. So you're expected to have submitted your applications to the PhD programme by that date. You can refer to their website for additional information.
Looking for a different PhD scholarship?
STAY AHEAD
Get the latest scholarship announcements in your inbox: drop your email here. Follow Wesyc Edu on Facebook and Twitter for the latest scholarships.
Have a question concerning this scholarship? Please leave a comment below.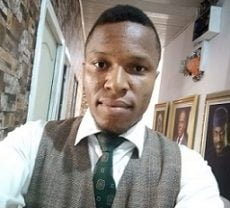 Maxwell is a Dietitian with passion for showing people hope. With nearly a decade experience helping people make key decisions on education and career, you can find him almost everywhere on this site. From answering admission and scholarship questions to creating tutorials and helping others live their best lives though nutrition. Connect with me on Twitter.