Want to register for 2022 UTME/DE? You are on the right page.
You know here at Wesyc, we care so much about your success and that is why we are here to inform you about everything you need to know about the upcoming Jamb registration for the year 2022.
By the way, we recently published a post showing you 6 things to expect for 2021 admission into universities. And also check out all you need to know about Direct Entry admission in Nigeria to be sure.
But you are on this page because you want to know about the 2022 application for UTME/DE. This post contains everything you need to know.
DETAILED EXPLANATION
The registration process is set to commence on the February 12 2022, while the closing date for 2022 jamb registration is March 19, 2022.
According to JAMB, while JAMB mock exam will hold in April 2, 2022, the 2022 UTME is scheduled to hold from 20th – 30th April, 2022.
So dear Jambites or those who have any Jambite around them please try to tick this dates in your calendar in order to avoid mistakes and lateness.
Each candidate will be required to purchase the Jamb form which will be sold at the cost price of Four thousand seven hundred naira only. So we really want to see you make it this year so try to get your Jamb form on time so as to help yourself secure a space in your state if you don't wish to go outside your state.
ACADEMIC REQUIREMENT FOR 2022 JAMBITE
As an Intending Jambite for the year 2022, you are required to possess a five (5) O'level credit passes, with mathematics and English Language being inclusive.
Check out JAMB subject combination for ALL courses (updated) and the Complete 2022 JAMB syllabus for all subjects.
Note that, this will help you with the chance of being considered for admission into your desired institution.
HOW TO REGISTER FOR 2022 UTME
Alright, to be an early bird in your state , you must follow these simple instructions which I will be giving out below and it include:
Visit www.jamb.gov.ng
Secondly, create a Jamb profile for yourself.
Thirdly, use the Jamb profile account details and then login into your dashboard again.
Then, you can begin with your online registration process.
Find the list of JAMB accredited centres for 2022 UTME near you.
It is quite simple as that, please take note of every details you use during your registration so as to avoid mistakes or complications with your centre or result.
Always write down every details you use during registration It is very important and your NIN is very important which I believe by now each and everyone of you have one for yourselves.
Remember there is no magic in success, you must work for it, read your required novel, attend Jamb classes and take your studies serious in order to avoid falling among those who are planning to fail by not reading. So I recommend you see our tips on how to score high in 2022 UTME and score 300+.
Remember, we will still give you more guide once the registration starts.
We love you all and for any doubt about this particular article do not Hesitate to let us know through the comment box.
From us here at wesyc, we say Good luck.
I hope this blog was helpful? Please let me know if you have any issues registering UTME or DE by leaving a comment below.
You can also follow us on Facebook or Twitter.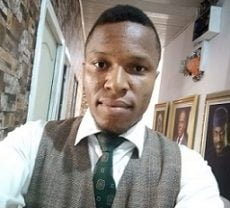 Maxwell Tega has a passion for showing people hope. He has nearly a decade experience helping people make key decisions on education and career. You can find him almost everywhere on this site, from answering admission and scholarship questions to creating tutorials. Connect with me on Facebook and Twitter.