Applications for the 2022 Karsh International Scholarship at Duke University, USA are now open. Bear in mind that this award is for undergraduate degree.
If you're open to studying an undergraduate degree at Duke University in the 2022/2023 academic year, then this award may be what you need.
So let me take you through the details of the scholarship, as well as show how you can apply.
What's on offer?
Karsh International Scholarship covers:
tuition
room and board
mandatory fees
demonstrated need that exceeds those costs
unpaid internships, and
other opportunities that will advance your academic career.
In addition to the monetary support, information provided by the university indicate that recipients of the scholarship will have a cohort of students from all over the world, a faculty advisor, and additional mentoring support from the Office of University Scholars and Fellows.
How to get a scholarship to study in USA in 2022
Who can apply?
To be eligible for this scholarship, you must:
1. be an international student
2. have the requirement to study an undergraduate degree at Duke University
How about nationality?
This scholarship is open to students from any country outside the U.S.
IMF internship to Washington USA 2022 | fully funded

TECHGirls scholarship program to USA (2022) | fully funded

Presidential Research Fellowship in USA for undergraduate study (2022)
How to apply for the scholarship
According to the award provider, all you need do to apply for this scholarship is to apply for an undergraduate degree at Duke University, USA.
Then your application is automatically assessed for this scholarship.
However, to stand a good chance of being awarded the scholarship, you should have a strong academic background  and documented need for financial aid.
When's the deadline?
Application for the scholarship closes along with the course application. If you'd like more information, please refer to their website.
Looking for a different scholarship?
STAY AHEAD
Receive information on the latest funding opportunities in your inbox: drop your email here. Follow Wesyc Edu on Facebook and Twitter for the latest scholarships.
Have a question concerning this scholarship? Please leave a comment below.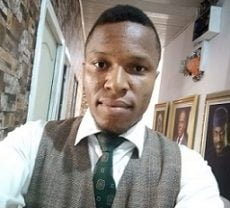 Maxwell Tega has a passion for showing people hope. He has nearly a decade experience helping people make key decisions on education and career. You can find him almost everywhere on this site, from answering admission and scholarship questions to creating tutorials. Connect with me on Facebook and Twitter.