The Knight Hennessy Scholars programme is one of the most prestigious awards to study a postgraduate degree in the United States.
This scholarships is awarded to study a postgraduate degree at Stanford University, USA, which is one of the most reputable universities in the world.
As a recipient of the Knight-Hennessy scholarship, you receive funding for up to three (3) years for any graduate degree(s) at Stanford University that you are admitted into at the time you were awarded this scholarship.
What makes the Knight-Hennessy Scholars award more appealing is that after you enrol at Stanford University, if you wish to enrol in an additional graduate program, you can also apply this scholarship to receive additional funding up to the maximum of three (3) years. Although there is no guarantee you will be awarded this one.
How much is this scholarship worth?
Recipients of the Knight-Hennessy Scholars award in each of their first three years of graduate study, receive:
i. a fellowship applied directly to cover tuition and associated fees.
ii. a stipend for living and academic expenses (such as room and board, books, academic supplies, instructional materials, local transportation, and reasonable personal expenses).
iii. a travel grant intended to cover an economy-class ticket for one annual trip to and from Stanford University.
NOTE: Knight-Hennessy Scholars also may access supplemental funds to support academic enrichment (e.g., conference travel).
SEE ALSO:

Full masters tuition scholarship in UK for Masters (open annually)
Which program does the scholarship cover?
The Knight Hennessy Scholars program covers, but not limited to, the following graduate degrees: DMA, JD, MA, MBA, MD, MFA, MPP, MS, or PhD programs.
However, priority consideration for this scholarship will be given to those who will spend at least two (2) years studying at Stanford University. That is, those whose degrees will take more than one year.
Which Nationalities are eligible?
Knight Hennessy Scholars program is available to citizens and residents of all countries.
Who can apply?
To be eligible for Knight Hennessy scholarship you must meet the following requirements:
1. In addition to applying to Knight-Hennessy Scholars program, you must apply to, be accepted by, and enrol in a full-time Stanford University graduate degree program.
Simply put, each incoming Knight-Hennessy Scholar must be a newly enrolling student in a Stanford University graduate program.
2. You must have earned, in January 2015 or later, a bachelor's degree or its equivalent from a recognized university or college.
| | |
| --- | --- |
| To apply to join the Knight Hennesy Scholars program in: | You must have earned your first bachelor's degree by: |
| 2022 | January 2015 or later |
| 2023 | January 2016 or later |
NOTE: There are no restrictions based on age, college or university, field of study, or career aspiration to apply for Knight Hennessy scholarship. Applicants are also not required to seek endorsements from universities, colleges, or other institutions.
SEE ALSO:

Ford Foundation predoctoral fellowship in USA 2022

Rangel graduate fellowship program in USA 2022
How to apply for the scholarship
Apply through the Knight Hennessy Scholars application website.
When is the deadline?
The Knight Hennessy Scholars application closes on October 6, 2021 at 1:00 pm Pacific Time. You may refer to their website for additional information.
Hope you liked this information?
STAY UP TO DATE
Get the latest scholarship updates and announcements by leaving your email. Follow Scholarship news on Facebook for the latest scholarship announcements.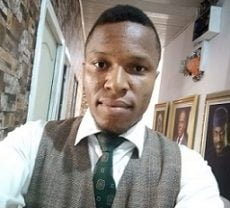 Maxwell Tega has a passion for showing people hope. He has nearly a decade experience helping people make key decisions on education and career. You can find him almost everywhere on this site, from answering admission and scholarship questions to creating tutorials. Connect with me on Facebook and Twitter.