The Kwok scholarships offer exciting opportunity to students to study for an undergraduate degree in UK.
Moreover, the University of Oxford is a partnering university for this scholarship.
What's the value of this award?
Kwok scholarships cover the following costs:
i. Course fees;
ii. A maintenance grant for living expenses;
iii. One return economy airfare.
The scholarship is available for the full duration of your undergraduate course (usually 3 or 4 years in the UK).
Can I know more about Kwok scholarship?
i. This scholarship is provided by Kwok Scholars Association.
ii. The scholarship is awarded each year to students to undertake undergraduate study at the University of Oxford, UK.
iii. Two (2) undergraduate scholarships are awarded to deserving students each year.
Which programs are covered?
For this scholarship, priority is given to students who want to study Philosophy, Politics and Economics and History and Politics.
Students who want to study Psychology, Experimental Psychology, Philosophy and Linguistics are also welcome to apply.
Which Nationalities are eligible?
Kwok scholarship is open to students from Hong Kong or Mainland China.
Am I eligible?
You qualify to apply for Kwok scholarship if you:
1. Are a Chinese student from Hong Kong or Mainland China;
2. Have exceptional academic merit; and
3. Have been offered admission into an undergraduate course at the University of Oxford that is covered by Kwok Scholarships.
How do I apply?
Please take careful note of the details below to apply for this scholarship.
To apply for a Kwok scholarship, you must:
1. Apply for an undergraduate course at the University of Oxford through UCAS website by 15 October 2020.
2. Receive an admission offer for the 2021 entry.
Thereafter, you can apply for this scholarship following the application instruction below.
Submit a separate application for a Kwok Scholarship on their website: www.kwokscholars.org before the deadline below.
Bear in mind that you will be required to arrange for at least two references to be submitted on your behalf. Talk to people that can act as referee for you to get a reference.
When is the deadline?
Submit your Kwok scholarship application latest 29th January 202.
When will I learn of a decision?
Applicants shortlisted for this scholarship will be interviewed and the selected applicants will be notified of the scholarship award by March 2021.
Follow Us on Twitter for more scholarship opportunities.
Please leave a comment below if you have any questions concerning this scholarship.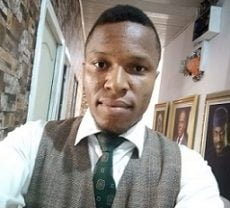 Maxwell Tega has a passion for showing people hope. He has nearly a decade experience helping people make key decisions on education and career. You can find him almost everywhere on this site, from answering admission and scholarship questions to creating tutorials. Connect with me on Facebook and Twitter.