If you're looking to study at Lagos State University, Ojo (LASU), it's likely that you want to know the courses offered in LASU, to serve as a guide for you.
That's why I wrote this blog. So I already made the research for you, and here you'll find the list of LASU courses to chose from.
By the way, we recently published a blog showing you what to expect for this year's admission, as well as JAMB subject combination for all courses. I'm sure you'll find both helpful too.
So lets continue to lasu courses.
Below are the list of courses offered at Lagos State University, Ojo (LASU) for the 2022/2023 academic year.
A. Faculty of Law
1. Common Law / Civil Law
2. Islamic Law
B. School of Agriculture
1. Agriculture
C. School of Communication
1. Mass Communication
D. Faculty of Engineering
1. Aeronautic & Astronautic Engineering
2. Chemical & Polymer Engineering
3. Electronics & Computer Engineering
4. Mechanical Engineering
E. Faculty of Education
1. Arabic Education     
2. Biology Education   
3. Business Education
4. Chemistry Education            
5. Christian Religious Studies Education          
6. Computer Science Education
7. Early Childhood Education
8. Economics Education
9. Educational Management
10. Educational Technology
11. English Education     
12. French Education
13. Geography Education
14. Guidance & Counselling
15. Health Education
16. History Education    
17. Islamic Studies Education     
18. Mathematics Education       
19. Physical & Health Education
20. Physics Education    
21. Political Science Education
22. Yoruba Education 
F. Faculty of Management Science
1. Accounting
2. Banking & Finance
3. Business Administration
4. Industrial Relations & Personnel Management
5. Insurance
6. Local Government Development & Administration
7. Management Technology
8. Marketing
9. Public Administration
G. College of Medicine
1. Dentistry
2. Medicine & Surgery
3. Nursing 
4. Pharmacology
5. Physiology
H. School of Transport
1. Transport
I. Faculty of Science
1. Biochemistry
2. Botany
3. Chemistry
4. Computer Science
5. Fisheries & Aquatic Biology
6. Mathematics
7. Microbiology
8. Physics
9. Zoology
J. Faculty of Arts
1. Arabic Language    
2. Christian Studies      
3. English Language
4. French Language
5. History & International Studies       
6. Islamic Studies         
7. Music                      
8. Peace Studies
9. Philosophy
10. Portuguese / English
11. Theatre Arts
12. Yoruba
K. Faculty of Social Science
1. Economics
2. Geography & Planning
3. Political Science
4. Psychology
5. Sociology
Those the courses available to LASU for this academic year. If any other course gets accreditation, we'll make sure to add them to this list.
Hope you liked this post? You may also like to see the current school fees of all state universities in Nigeria.
STAY AHEAD
Receive latest LASU information in your inbox: drop your email here. Follow Wesyc Edu Facebook and Twitter for the latest scholarships.
Feel free to reach out or ask a question by leaving a comment below.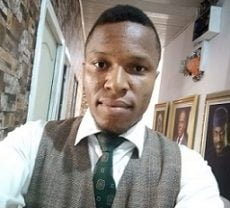 Maxwell Tega has a passion for showing people hope. He has nearly a decade experience helping people make key decisions on education and career. You can find him almost everywhere on this site, from answering admission and scholarship questions to creating tutorials. Connect with me on Facebook and Twitter.