The Leeds masters scholarship provide a funding opportunity for UK students who wish to study at Leeds.
This scholarship is available for a full-time masters degree at University of Leeds.
What's the value of this award?
Leeds masters scholarship is worth £5,000 paid in eight cash instalments of £625 when you have been verified as a registered student.
The money is paid directly to you – from the end of October to the end of May.
You can use the Leeds Masters Scholarship payments to pay for your fees or maintenance costs, or anything else you need.
Leeds Masters Scholarship recipients also have access to the University's Plus Programme throughout their studies, providing dozens of free and bespoke activities during the year, pastoral support, extra funding opportunities and more.
Can I know more about this scholarship?
i. This scholarship is provided by the University of Leeds.
ii. The Leeds masters scholarship is awarded every year to international students starting a full-time masters degree at Leeds.
Which programs are covered?
All masters programmes at Leeds are eligible for funding, including masters through distance learning.
Which Nationalities are eligible?
This scholarship is open to only students from the UK.
Related: Great scholarships in UK for postgraduate study 2021
Who can apply?
To be eligible to apply, you must:
Commence a full-time, part-time or distance learning Masters programme at the University of Leeds starting September 2021. This must lead directly to an MA, MBA, MEd, MMus, MPH, MRes, MSc or LLM qualification.
Be a UK student paying postgraduate tuition fees at the UK rate.
Not already hold a Masters degree.
Not have your postgraduate tuition fees paid for you (partly or fully) for example by an employer or public funding body (eg NHS/NHS Business Services Authority).
You can still apply for Leeds Masters Scholarship if you are getting a Postgraduate Loan from the government.
Related: Humanitarian scholarship in UK for postgraduate study 2021
How do I apply?
Information about 2021 entry will be published in spring 2021.
Please check back regularly on this page for application details.
When is the deadline?
For full terms and conditions, please refer to their website.
Then subscribe to our YouTube channel for videos on the latest scholarships and campus updates.
You can also join us on Facebook or follow us on Twitter.
Please leave a comment below if you have any questions about this scholarship.
You might like: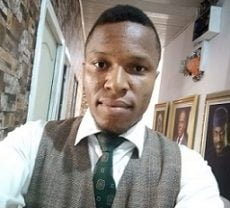 Maxwell Tega has a passion for showing people hope. He has nearly a decade experience helping people make key decisions on education and career. You can find him almost everywhere on this site, from answering admission and scholarship questions to creating tutorials. Connect with me on Facebook and Twitter.