This scholarship is available to study at Leeds University, UK. So if you are open to study a course in the field of Accounting or Finance in the UK from October 2022, this scholarship is suitable for you.
What's on offer?
According to the University of Leeds, the scholarship will cover the following cost:
full fees at the University of Leeds standard rate of fees.
A maintenance grant at the standard UKRI rate (was £15,609 in 2021/22 session).
The scholarship will last for three (3) years full time.
But how they do it is that, the scholarship is usually awarded for one year first and then renewable for a two more years, provided you make satisfactory academic progress.
How many: A total of three (3) scholarships are available.
Study abroad free | 30 fully funded scholarships open for 2022
Who can apply?
First, it's important to mention that this scholarship is open to all category of students (UK and international students). More specifically, you're eligible for this scholarship if you meet the following criteria:
1. must not have already been awarded or be currently studying for a doctoral degree.
2. must be taken up by 1 October 2022.
3. must be willing to live within a reasonable distance of the University of Leeds throughout the period of this scholarship.
NOTE:
Please be informed that this scholarship is for new Postgraduate Researchers undertaking full-time or part-time research study leading to the degree of PhD at University of Leeds UK.
So you are not eligible to apply if you are already registered for PhD research program.
Apply for postgraduate scholarships at Bristol UK 2022

List of cheapest universities in UK for masters degree (2022)
How to apply
The process of applying for Leeds Business School scholarship involve two stages.
Stage 1: apply to University of Leeds for research study.
Stage 2: attend two interviews and be assessed by at least four members of University of Leeds academic staff. In the first interview you will be assessed by two of the directors of the Centre for Advanced Studies in Finance (CASIF). In the second interview you will be assessed by members of your supervisory team.
Information provided by the University of Leeds indicate that exceptional applicants may be awarded an Accounting and Finance Department Scholarship even before the application deadline.
When is the deadline?
Application for Leeds Business School scholarship close on Tuesday 31 May 2022. Additional information can be found on the scholarship page.
Looking for a different scholarship?
STAY AHEAD
Receive the latest scholarship opportunities in your inbox: drop your email here. Follow Wesyc Edu Facebook and Twitter.
Have a question about this scholarship? Please leave a comment below.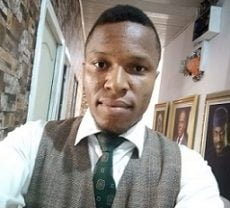 Maxwell is a Dietitian with passion for showing people hope. With nearly a decade experience helping people make key decisions on education and career, you can find him almost everywhere on this site. From answering admission and scholarship questions to creating tutorials and helping others live their best lives though nutrition. Connect with me on Twitter.