The Leventis foundation scholarships provide opportunity for international students to undertake master's study in Greece.
What's the value of this award?
Leventis foundation scholarship is fully funded and covers the following:
MBA (2 full scholarships):
The scholarship covers 100% tuition fees, 100%, accommodation and living expenses (250 Euro per month for 12 months) for the Alba MBA program in Athens, Greece.
M.Sc. in Finance (1 full scholarship):
It covers only tuition fees (100%) for the MSc in Finance program. Accommodation and living expenses will be self funded by the student.
Can I know more about this scholarship?
i. This scholarship is provided by Alba Graduate Business School, The American College of Greece and the A.G. Leventis Foundation.
ii. This scholarship is awarded for study commencing in the 2021/2022 academic year.
iii. Recipients of this scholarship will study at Alba Graduate Business School, Athens, Greece.
iv. The Leventis foundation scholarships are awarded at this time each year.
Related: Leeds masters scholarship in UK 2021 | eligibility, how to apply
Which programs are covered?
The scholarship covers the Masters in Business Administration (MBA) and Master of Science in Finance (M.Sc. in Finance) programs.
Which nationalities are eligible?
You need to be a Nigerian citizen in order to apply for this Leventis foundation scholarships.
Who can apply?
To be considered for this scholarship, you must meet the following eligibility criteria:
Be a Nigerian Citizen;
Have a 1st or Upper 2nd Class Bachelors degree (GPA 3.8 or higher);
Have an excellent command of English language;
Have at least three years of work experience (for MBA applicants only).
Recommended: 8+ Fully funded scholarships to study in UK starting 2021
How do I apply?
Please follow the instructions below to apply:
All applicants are to register on the website: Leventis foundation scholarship application page. On completing the online procedure, print out a hard copy for reference.
Then send the completed application hard copy package (include all official supplementary documents) to:
Leventis Foundation Nigeria (No. 2 Leventis Close, Central Business District, FCT, P.O. Box 20351, Abuja) before the deadline below.
When's the deadline?
All hard copy application package must reach Leventis Foundation Office in Abuja latest April 5th 2021. For full terms and conditions, please refer to their website.
Hope you liked this blog? You can also join us on Facebook or Twitter.
Please leave a comment below if you have any questions about this scholarship.
You can also check: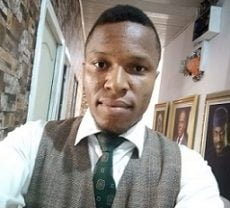 Maxwell is a Dietitian with passion for showing people hope. With nearly a decade experience helping people make key decisions on education and career, you can find him almost everywhere on this site. From answering admission and scholarship questions to creating tutorials and helping others live their best lives though nutrition. Connect with me on Twitter.