Application is now open for the 2022 Lisa Pan scholarship for MSc in the UK. This award is open to UK and international students.
The Lisa Pan scholarship is a newly introduced scholarship. Its available to study Masters degree in Marketing at University of Kent business school for 2022 entry.
How much is the scholarship worth?
Lisa Pan scholarship is valued at £11,100.
List of cheapest universities in UK for masters degree (2022)

Full list of public universities in UK 2022 | England, Scotland, Wales
Which programs does the scholarship cover?
The scholarship is awarded to students entering the full-time MSc Marketing programme at University of Kent business school.
Who is eligible?
To apply for this scholarship you must:
1. hold admission offer to study MSc Marketing at University Kent Business School for September 2022 entry.
2. hold a first class degree in a Science or Technology-related field.
3. be sponsoring yourself in school. That is, you are not a recipient of any scholarship at the time of applying.
4. demonstrate your passion for Marketing and Technology.
In addition to the eligibility criteria above, you are also required to:
Submit a statement that discusses how you could develop your interest in technology and marketing by virtue of getting this scholarship.
According to the scholarship provider, the interest could include areas like:
blockchain,
artificial intelligence and machine learning,
social media,
online gaming,
cloud technologies,
privacy issues,
the Internet of Things,
virtual reality,
technology entrepreneurship, and
autonomous vehicles.
This list simply acts as a guide. Therefore, you can have other interest other than the ones mentioned above.
How about nationality?
Lisa Pan scholarship is open to all UK and international applicants.
Full tuition scholarship in UK for postgraduate study 2022

Postgraduate merit scholarships at Southampton UK 2022 (yearly)
How to apply for the scholarship
To apply, you're required to complete a masters course application to University of Kent for MSc Marketing and Technology (September 2022 entry) at their website.
And fill out an application for the Lisa Pan scholarship.
When is the deadline?
Application for this scholarship closes on 31 May 2022 for September 2022 entry. If you would like more information, please refer to their website.
Looking for a different scholarship?
STAY AHEAD
Get the latest scholarship announcements in your inbox: drop your email here. Follow Wesyc on Facebook and Twitter for the latest scholarships.
Have a question concerning this scholarship? Please leave a comment below.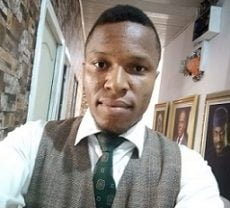 Maxwell Tega has a passion for showing people hope. He has nearly a decade experience helping people make key decisions on education and career. You can find him almost everywhere on this site, from answering admission and scholarship questions to creating tutorials. Connect with me on Facebook and Twitter.