The Lloyds scholarship programme offers an opportunity for UK students from low-income household.
The scholarship programme is best suited for students starting university in 2021.
What's the value of this award?
The Lloyds scholarship covers:
i. Additional bursaries to help with living costs and study materials at University of Oxford.
ii. End-of-course excellence awards for top scholars.
iii. Hands-on work experience on paid summer internships.
iv. Access to and support from a dedicated mentor.
Can I know more about Lloyds scholarship?
i. This scholarship is provided by Lloyds Banking Group through the Lloyds Scholars programme.
ii. The scholarship is offered for full-time undergraduate study at University of Oxford.
iii. Lloyds scholarship is an annual award given to deserving UK students starting university at Oxford.
Which programs are covered?
All colleges and courses (excluding Medicine) at Oxford are eligible for funding through this scholarship.
Which Nationalities are eligible?
Lloyds scholarship is open to UK students only.
Am I eligible?
You qualify for this scholarship if you:
1. Are from a household with income of £25,000 or less.
2. Are starting first year at University of Oxford in 2021.
3. Categorized as home student for tuition fee purposes.
How do I apply?
Applications for this scholarship will open in Spring 2021. The procedure to apply will be made available on this page.
NOTE: If awarded this scholarship, you must be willing to:
1. Undertake an internship opportunity over the summer in your first year of study at University of Oxford.
2. Undertake community volunteering.
3. Promote the Lloyds Scholars programme externally.
When is the deadline?
Closing date for applying will be made available later. For full terms and conditions, please refer to their website.
Follow Us on Twitter for more scholarship opportunities.
Please leave a comment below if you have any questions concerning this scholarship.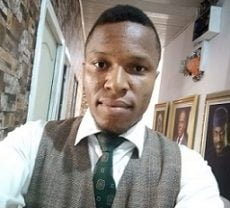 Maxwell Tega has a passion for showing people hope. He has nearly a decade experience helping people make key decisions on education and career. You can find him almost everywhere on this site, from answering admission and scholarship questions to creating tutorials. Connect with me on Facebook and Twitter.