Lotus scholarship is available to study at University of the West (UWest), California, USA.
UWest provide these scholarships each year for international students to study a full-time undergraduate or postgraduate degree. The awards are open for incoming first-year international students.
How much is this scholarship worth?
The scholarship provide $6,000 annually to successful students for undergraduate degree, and $7,000 annually to successful students for graduate degree.
The good part is that Lotus scholarship can be applied towards tuition, mandatory fees, room and board, and other expenses required to study at University of the West.
SEE ALSO:

Fully funded Knight-Hennessy Scholars scholarship in USA 2022

Kotzen scholarship at Boston USA for undergraduate 2022 | how to apply
Which programs does this scholarship cover?
Lotus scholarship is available for international students to study any undergraduate degree, international MBA and MA-Psychology only.
Which Nationalities are eligible?
The scholarship is open to citizens and residents of any country.
Who can apply?
To become eligible for this scholarship you should meet the following criteria.
1. Undergraduate Scholarship ($6,000): 3.0 GPA, while the Graduate Scholarship ($7,000): 3.25 GPA.
2. Meet the minimum University of the West English proficiency requirements.
3. Must be enrolled full-time at UWest.
SEE ALSO:

Ford Foundation predoctoral fellowship in USA 2022

30+ undergraduate scholarships at Florida USA 2022
How to apply for the scholarship
Normally, application for Lotus scholarship is submitted alongside the application for admission into University of the West. Please refer to the scholarship application website on steps to apply.
When is the deadline?
The scholarship application closes by April 1 each year.
STAY UP TO DATE
Get the latest scholarship updates and announcements by leaving your email. Follow Scholarship news on Facebook for the latest scholarships.
Got questions? Please leave a comment below.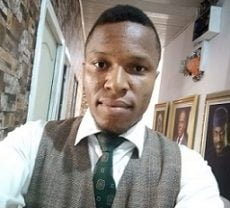 Maxwell is a Dietitian with passion for showing people hope. With nearly a decade experience helping people make key decisions on education and career, you can find him almost everywhere on this site. From answering admission and scholarship questions to creating tutorials and helping others live their best lives though nutrition. Connect with me on Twitter.