Marshall scholarships are one of the most prestigious awards available to study in UK. Application is now open for 2022.
This scholarship help to contribute to the advancement of knowledge in science, technology, the humanities and social sciences and the creative arts at UK institutions.
More about Marshall scholarships
Marshall scholarships support young students to study for a degree in the UK. These scholarships are highly competitive.
Up to 50 Scholarships awarded every year for students to study a postgraduate degree in the UK.
The scholarship is tenable for two academic years (i.e. 22 months), but may be extended by the scholarship provider, though not beyond the end of a third academic year. This may also depend on the UK university you apply to.
Related: Newton international fellowship in UK for international scholars 2021
What's the value of this award?
Marshall scholarships are fully funded. The scholarship covers the following costs:
University fees,
cost of living expenses,
annual book grant,
thesis grant,
research and daily travel grants,
fares to and from the United States and,
where applicable, a contribution towards the support of a dependent spouse.
See also: Government of Slovakia scholarship for international students 2022
Which course can I study on this scholarship?
The scholarship is available to study any postgraduate course.
Which nationalities are eligible?
Marshall scholarship is open to citizens of the United States.
See also: 2022 Rhodes scholarships in UK for international students | fully funded
Am I eligible to apply?
To be eligible for a Marshall scholarship to study in the UK, you must:
1. Be a U.S citizen;
2. Hold a first degree from an accredited four-year college or university in the United States with a minimum GPA of 3.7.
3. Have graduated from your undergraduate college or university after April 2019 to qualify for awards tenable from October 2022.
See also: NRF SARAO postgraduate scholarship in South Africa 2022 | apply now
How to apply for the scholarship
To apply, please use the Marshall scholarships application link.
When is application closing?
The deadline to apply for 2022 Marshall scholarship is 28 September 2021 for applicants and recommenders. While its 30 September 2021 for endorsement and submission by U.S school.
STAY UP TO DATE
Get the latest scholarship updates and announcements by providing your email.
Postgraduate scholarship in UK 2021: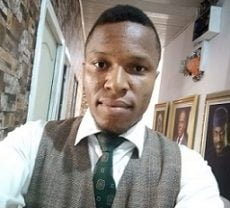 Maxwell Tega has a passion for showing people hope. He has nearly a decade experience helping people make key decisions on education and career. You can find him almost everywhere on this site, from answering admission and scholarship questions to creating tutorials. Connect with me on Facebook and Twitter.