Schwarzman Scholars offer an opportunity to study abroad through the fully funded masters scholarship in China.
These awards are offered by Schwarzman Scholars to eligible students to study a postgraduate degree at a Chinese university.
More about Schwarzman Scholars award
Schwarzman Scholars is a fully-funded, one-year master's degree and leadership program at Tsinghua University in Beijing, China.
The Schwarzman Scholars program boast of world-renowned advisers, and exposes you to Chinese commerce and culture.
Schwarzman Scholars are selected from a pool of international students who are high achievers in their academics. Applicants are expected to demonstrate academic excellence, exceptional results in their field of study and outstanding leadership qualities.
Annually, several scholarships are awarded to applicants from across the globe to study in China.
Related: NRF SARAO postgraduate scholarship in South Africa 2022 | apply now
What's the value of this award?
Schwarzman Scholars scholarship is fully funded for a master's degree. The scholarship covers:
Tuition and fees,
Room and board,
In-country study tour,
Travel expenses to and from Beijing, China.
Health insurance and
Stipend for living expenses.
Which programs are covered on this award?
All master's study areas at Tsinghua University China are eligible for this scholarship.
See also: Developing solutions masters scholarship in UK 2021 | how to apply
Which nationalities are eligible?
Schwarzman Scholars scholarship program is open to international students from any country.
Who can apply?
To be eligible for the fully funded Schwarzman scholars scholarship to study in China, you must:
1. Have an undergraduate degree;
In case you are currently enrolled in undergraduate degree program, you must be on track to successfully complete your degree requirements before August 1 of the scholarship application year (for the current application window, as of August 1, 2022).
Moreover, there are no requirements for a specific field of undergraduate study. All fields are welcome.
However, it is important for you to evaluate how participating in Schwarzman Scholars program will help develop your leadership potential within your field.
2. Must be 18 – 28 years of age;
You must be at least 18 years but not yet 29 years of age as of August 1 of the scholarship application year (for the current application window, as of August 1, 2022).
3. Must be proficient in English language;
You must demonstrate your English skills as study at Tsinghua University, China will be taken in English.
If your native language is not English, official English proficiency test scores must be submitted along with the scholarship application.
However, you don't need to submit an English proficiency test score if you studied in English for undergraduate degree. You also don't need an English test score if you studied in English for master's degree.
The acceptable English proficiency test scores are:
a. Test of English as a Foreign Language (TOEFL PBT); minimum score 600.
b. Internet-based Test of English as a Foreign Language (TOEFL iBT); minimum score 100.
c. International English Language Testing System (IELTS); minimum score 7.
In addition to the above eligibility criteria, you should also:
a. demonstrate extraordinary leadership skills,
b. have an ability to anticipate and act on trends,
c. have a strong intellectual capacity and
d. possess exemplary character.
See also: Fully funded equity and merit scholarships for masters in UK 2022
How to apply for the scholarship
To apply, please use the Schwarzman Scholars scholarship application link.
When is application closing?
The deadline to apply for 2022 Schwarzman Scholars scholarship to study in China is 21 September, 2021 11:59PM, Eastern Daylight Time (EDT).
STAY UP TO DATE
Get the latest scholarship updates and announcements by providing your email.
2022 masters scholarship: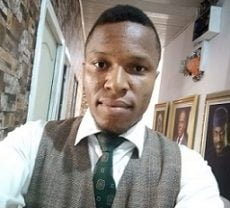 Maxwell is a Dietitian with passion for showing people hope. With nearly a decade experience helping people make key decisions on education and career, you can find him almost everywhere on this site. From answering admission and scholarship questions to creating tutorials and helping others live their best lives though nutrition. Connect with me on Twitter.