Are you searching for a full scholarship to study abroad, well, here is one. The Government of Mauritius Africa scholarships are full awards.
These scholarships are provided by the Mauritius government, and are available to students from African countries who wish to pursue a full-time undergraduate, masters or PhD at a Mauritius higher institution.
Application for the 2022/2023 Mauritius Africa scholarships are now open.
What's on offer?
The Mauritius Africa scholarships cover:
i. tuition fees
ii. a contribution (MUR 12,500) to living expenses during your studies in Mauritius. So you're expected to supplement this amount to cover the cost of living in Mauritius.
iii. airfare from your country to Mauritius at the start of your studies, as well as return airfare back to your country on successful completion of your studies.
Ashinaga scholarship to study abroad for undergraduate 2022

Govt of Ireland scholarships for international students (Sept 2022)
Which course does the scholarship cover?
The scholarship covers all areas of study at the following levels:
Undergraduate diploma (3 years maximum)
Undergraduate degree (3 years maximum)
Masters (2 years maximum)
MPhil/PhD (4 years plus 6 months for the transfer of MPhil to PhD)
PhD (3 years maximum)
So bear in mind that the scholarship will last for the duration of your course of study in Mauritius.
Who can apply?
To be eligible for a government of Mauritius Africa scholarship, the following criteria must be met:
1. Be a resident citizen of an African country.
2. For undergraduate study (diploma or degree), you should be at least 18 years old and should not have reached your 26 years old by 22 August 2022.
3. For Masters study, you should not have reached 35 years old by 22 August 2022.
4. For PhD study, you should not have reached 40 years old by 22 August 2022.
5. You should have already applied for a full-time, on-campus course (Diploma, Degree, Master's or PhD)
at a public Higher Education Institution in Mauritius for the academic year starting in 2022.
Why scholarships are important to students

Schwarzman scholars award for Masters in China 2022 fully funded
How to apply
Applicants are directed to apply online by filling the application form for your level. So you fill the form, have it signed and print the hard copy because you will be required to submit both the electronic and hard copy later.
Please download the application form below and follow the instructions on the form to submit your application.
When's the deadline?
For the October 2022 intake, the closing date to submit the electric copy is 15 August 2022.
While the deadline to submit the hard copy is 22 August 2022. If you'd like additional information, please refer to their website.
Looking for a different scholarship?
STAY AHEAD
Receive the latest scholarship opportunities in your inbox: drop your email here. Follow Wesyc Edu Facebook and Twitter.
Have a question about this scholarship? Please leave a comment below.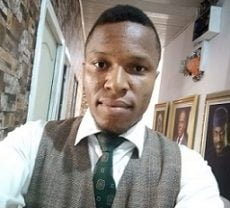 Maxwell is a Dietitian with passion for showing people hope. With nearly a decade experience helping people make key decisions on education and career, you can find him almost everywhere on this site. From answering admission and scholarship questions to creating tutorials and helping others live their best lives though nutrition. Connect with me on Twitter.