MBA scholarships are available to study at Brunel University London. These scholarships are open to UK, EU and international students.
The Brunel Business School (BBS) is offering these scholarships for students joining the Brunel University MBA programme in January 2022 of the 2021/22 academic year.
How much is this scholarship worth?
The various scholarships available are valued at:
Full Time MBA Scholarship: £7,000 tuition fee waiver for one year only.
Full Time African Continent MBA Scholarship: £12,135 (50% tuition fee) tuition fee waiver for one year only.
How many: 55 scholarships are available in total.
See also:

Forward bound scholarship for MSc health promotion in UK 2022

Global ambassador scholarship in UK for international students 2021

Gates Cambridge scholarship in UK for postgraduate 2022 | how to apply
Which program does this scholarship cover?
The scholarship is available to study the Master's in Business Administration (MBA) only.
Which Nationalities are eligible?
Brunel MBA scholarships are open to students from any country. Applicants for the African Continent MBA Scholarship must be a National of an African country and should reside in Africa at the time of applying.
Who can apply?
To be eligible for Brunel MBA scholarships in UK, an applicant must:
1. Apply and meet the admission requirement into Brunel University London full-time or part-time MBA programme.
2. Have an admission offer to study for a full-time or part-time MBA programme starting in January 2022.
3. Complete the Brunel MBA scholarship application form comprising of an essay of no more than 500 words and a supporting statement.
See also:

12+ fully funded scholarships to study in UK by 2022 | how to apply
How to apply for the scholarship
You are required to first apply to the Brunel MBA programme before applying for this MBA scholarship. If you are commencing in January 2022, you must apply for the MBA course by 1 December 2021 at the latest.
Thereafter, you can complete the Brunel MBA scholarship application form by the application closing date below.
When is the deadline?
Application for Brunel MBA scholarships close on 29 November 2021 at 12am – for January 2022 intake. Please refer to their website for additional information.
STAY UP TO DATE
Get the latest scholarship updates and announcements by leaving your email.
You might also be interested in: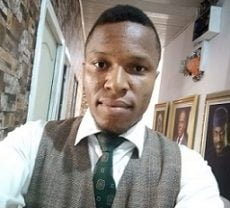 Maxwell Tega has a passion for showing people hope. He has nearly a decade experience helping people make key decisions on education and career. You can find him almost everywhere on this site, from answering admission and scholarship questions to creating tutorials. Connect with me on Facebook and Twitter.