There are a range of scholarships available to study in the U.S  by 2022. This is one of such scholarships.
By the way, we recently published a post showing you how to get scholarship to study in USA. If you follow our tips there, then you'll find it easier to get a scholarship to the USA.
The University of Central Arkansas has open application for its International Student Merit Scholarship for the 2022 academic year. According to information provided by the university, this scholarship is exclusively for international students.
What's on offer?
According to the scholarship provider, recipients of this scholarship will receive at most $2,000 per semester.  And if you perform well, the scholarship can continue for up to 8 consecutive semesters (or till you finish your course).
The university also says that this scholarship amount will be automatically applied to your school charges. That is, you won't receive it in cash – just in case.
TECHGirls scholarship program to USA (2022) | fully funded

Presidential Research Fellowship in USA for undergraduate study (2022)
Which program does this scholarship cover?
You can study any course at University of Central Arkansas with the international student merit scholarship.
Who's eligible?
As always, the eligibility criteria to apply for this award has been clearly spelt by the scholarship provider. Basically, you are required to:
1. apply for admission to study an undergraduate course at University of Central Arkansas. And your course must be a minimum of of 12 undergraduate credit hours.
2. have a minimum 3.25 GPA (as calculated by the university) or a minimum super score score of 1160 (in SAT) or 24 (in ACT).
Moreover, you are expected to have taken the ACT/SAT test within the last five (5) years.
Not only that.
You are also required to submit the SAT and ACT scores officially through the testing centre using the codes below for University of Central Arkansas.
3. Meet the university English language requirement for admission (if applicable). See how to study in USA without IELTS.
NOTE: The international student merit scholarship does not fund distance learning courses. It only funds courses that require you to be physically present in the United States for the duration of study.
How about nationality?
This scholarship is open to international applicants from any country.
McGill full tuition scholarship to study undergraduate course in USA 2022

ULM international scholarship to study in USA for undergraduate 2022
How to apply for the scholarship
Please follow the steps below to apply.
1. Apply to University of Central Arkansas for undergraduate degree.
2. Complete the scholarship application.
Before you begin applying, let me add that you'll also require the following for a complete application:
i. An essay (250 word maximum) that describes the career goals you hope to achieve as a result of your studying at the University of Central Arkansas.
Bear in mind that your admission essay is different from your scholarship essay. See how to write an impressive scholarship essay.
ii. One recommendation letter. You are to get it from a teacher who knew you well, and can attest to your academic performance.
Make sure the signs the letter, and if possible, put it on letterhead paper.
iii. A resume (maximum of 2 page) listing the extracurricular and community activities you took part in.
When's the deadline?
The International Student Merit Scholarship application close on March 31st, 2022. The university says successful applicants will be notified by April 30th. If you'd like additional information, please refer to their website.
Looking for a different scholarship?
STAY AHEAD
Get the latest scholarship announcements in your inbox: drop your email here. Follow Wesyc Edu on Facebook and Twitter for the latest scholarships.
Have a question concerning this scholarship? Please leave a comment below.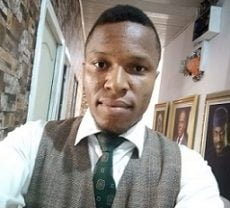 Maxwell Tega has a passion for showing people hope. He has nearly a decade experience helping people make key decisions on education and career. You can find him almost everywhere on this site, from answering admission and scholarship questions to creating tutorials. Connect with me on Facebook and Twitter.